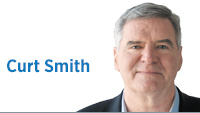 Five years ago this month, Indiana suffered a cataclysmic public-policy ambush known by the shorthand RFRA, for the Religious Freedom Restoration Act. The ire of the left toward all things faith-oriented descended on Indiana as legislators, the governor and others of good faith enacted a common and common-sense religious liberty protection.
Bedlam ensued in one of the early demonstrations of the new power of social media, especially Twitter. We later learned its impact was outsized as bots and other techniques magnified a few malignant voices. But, alas, the deed was done. The Crossroads of America found itself in the crosshairs.
So what was the outcome of this tumultuous time?
I am hardly objective, as I was neck-deep in passing this necessary law. But I believe conservatives won the RFRA war, even though we lost that particular battle and lost it badly. I know. I'm still nursing the scars.
First, to refresh memories and orient the unacquainted, the allegation was that RFRA was a license for religious Hoosiers to discriminate against fellow LGBTQ citizens. This charge has been proven false. There was not a single instance anywhere of a credible allegation of religiously motivated discrimination before or after RFRA passed 60 months ago.
Conversely, the faithful are routinely maligned and marginalized by the left and the liberal media. Just read former South Bend Mayor Pete Buttigieg's speeches and the fawning media coverage on this topic.
Despite the howling, the Indiana legal landscape gives no credence to this carping. Because the Indiana Family Institute, where I serve as chairman, brought a still-active lawsuit challenging the constitutionality of the "fix"—an amendment to the original RFRA forced on Indiana by outsiders—we monitor legal actions to inform the court of any relevant developments. There are no such developments. None. Zero. Zip. Nada.
This is vindication of the sterling Hoosier character. RFRA is a shield to protect the faithful from government, not a sword to harm others. We were right and the left was wrong, again. This is victory No. 1.
Then-Gov. Mike Pence continues his distinguished public-service career as the vice president of the United States. After being vilified worse than anyone I have witnessed in my 40-plus-year career, except former federal Judge Robert Bork, Pence is a strong, effective national leader.
President Donald Trump's victory by less than 100,000 votes cast among three states was assisted by Pence's being his running mate. Their 2016 win yielded a more conservative federal judiciary protecting religious liberty, tax cuts and regulatory relief stimulating our economy to all-time highs as well as restoration of America's defense deterrence in a dangerous world. Victories Nos. 2 (Pence), 3, 4 and 5 (policies).
RFRA's primary antagonist was The Indianapolis Star as the national cheerleader of the liberal media, political activists and corporate sycophants labeling Indiana bigoted. While much of its current very real difficulties are due to industry-wide trends, there is no question The Star mismanaged and marginalized itself during RFRA. Its front-page editorial on March 30, 2015, marked a new low in Indiana yellow journalism. The newspaper is a shadow of its former self. Victory No. 6.
Efforts to harm me and other advocates, including legislators, collectively known as RFRA riff-raff, backfired both professionally and financially, as this column attests. Victory No. 7.
Maybe most important, however, tens of thousands of passionate college basketball fans will enjoy Hoosier Hospitality in our Capital City during Big Ten and March Madness tournament play this month. Victory No. 8, the final vindication of Hoosier character as a tolerant and welcoming people, before and after RFRA.•
__________
Smith is chairman of the Indiana Family Institute and author of "Deicide: Why Eliminating The Deity is Destroying America." Send comments to ibjedit@ibj.com.

Click here for more Forefront columns.
Please enable JavaScript to view this content.