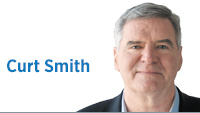 Black lives matter. White lives matter. All lives matter, and for that reason the killing and carnage in Indianapolis is unacceptable. We must come together, white and Black, urban and suburban, young and old, to address this horrible problem.
Indianapolis is on pace for a record 200-plus homicides in 2020 at the midyear mark. By some measures in June, murders were up 40% this year. All the more striking is that this bloodletting occurred as overall crime is declining. That's right—the pandemic and perhaps other factors are driving general crime down. But murders are skyrocketing.
Fortunately, some are already leading the way toward solutions. We just need to have the courage to follow them.
One leading voice is Charles Harrison, pastor of Barnes United Methodist Church. He cites four reasons for what he describes as a six-year murder crisis among Black youth in Indianapolis. The first is the out-of-wedlock birth rate. America overall has the highest single-parenting rate in the world at 23%, but in some parts of Indianapolis, the rate exceeds 70%. This means more children grow up without the influence of two parents. In those circumstances, the academic literature is clear. Kids growing up without a dad are far more likely to commit crimes, be victims of crimes and be incarcerated.
Second, the reverend says there has been an overall decline in respect for authority, especially among inner-city youth. Distrust of the police, for example, thwarts effective public-safety efforts. Harrison also cites the waning influence of the church and other faith-shaping institutions compared to his childhood in the Indiana of the 1960s and 1970s. Finally, he believes rap music and the "gangsta culture" foster violence.
He works with the Ten Point Coalition, a national model for effective community partnerships to reduce violence and save lives. (Indytenpoint.org).
Another articulate advocate leading the way in this crisis is Indiana Attorney General Curtis Hill, a former Elkhart County prosecutor and now Indiana's chief law enforcement officer.
Hill offered grants to Indiana communities to adopt policing models along the lines of the Ten Point Coalition. More recently, calling upon his experience as a prosecutor, the attorney general has brought a calming voice to the debate on defunding police.
On the national scene, U.S. Sen. Tim Scott of South Carolina has introduced important legislation, the Justice Act, to reform policing by compelling change through funding. His bill was blocked for partisan reasons in the Senate. But the senator continues to play a leading role in this national conversation impacting central Indiana.
All three leaders happen to be Black men. All three offer a message some might consider "conservative" or "traditional" to reduce youth violence, which disproportionately impacts Black youth.
I hope we will listen to these voices and muster the courage to say all lives matter, especially lives cut so horribly short by gun violence in Indianapolis, leaving scars and heartbreak across three, four, even five generations.•
That would be the best way to show that Black lives, white lives, all lives matter.
Clarification: In last month's column, I cited an Indianapolis legislative race where an incumbent was defeated as an example of rumbling among more conservative voters unhappy with some Republican officeholders and candidates. That unnamed but identifiable legislator, Dollyne Sherman, took exception with the label "moderate." And she politely called to explain her record—which, while limited as an appointed state representative who served during only one legislative session—was indeed conservative. Her opponent said he was more conservative on issues, but Sherman's objection has merit.•
__________
Smith is chairman of the Indiana Family Institute and author of "Deicide: Why Eliminating The Deity is Destroying America." Send comments to ibjedit@ibj.com.

Click here for more Forefront columns.
Please enable JavaScript to view this content.