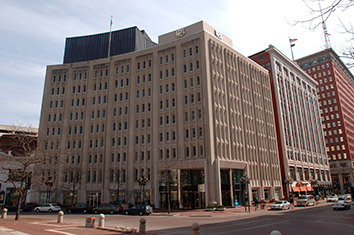 Residential customers of AES Indiana could see their monthly electricity bills climb about 19% this fall, and the utility is blaming the soaring price of natural gas as the reason.
AES Indiana, formerly known as Indianapolis Power & Light Co., is asking state regulators for permission to increase prices under a mechanism that allows it to adjust prices based on fluctuations in the cost of fuel.
In a filing Friday with the Indiana Utility Regulatory Commission, AES Indiana said it had "made every reasonable effort" to acquire fuel, and to generate or purchase power, at the lowest cost possible.
The utility said the proposed rate would result in an increase of $24.39, or 18.9% for an average residential customer using 1,000 kilowatt hours a month.
If regulators approve the request, the new rates will take effect in September and remain through November, when the utility could file another adjustable-rate tracker request.
David Jackson, director of AES Indiana's commercial operations, said that natural gas prices have increased significantly, and forecasted that the price of fossil gas will be 288% higher for the months of September through November.
"The key drivers of the natural gas price increase are uncertainty of domestic supply and increased demand," he wrote in submitted testimony. "Natural gas production has been slow to respond to higher prices, and demand from electric generation has been high."
He added that the war between Russia and Ukraine "continues to support higher natural gas and coal prices" due to concern of global supply interruption and trade embargos on Russian commodities.
The Indiana Office of Utility Consumer Counselor said it will examine AES Indiana's filing, but has until July 22 to complete its review.
"We are certainly concerned about rising costs and customer affordability and will keep that in mind throughout our review," said the spokesman, Anthony Swinger, in an email to IBJ.
Citizens Action Coalition of Indiana, a utility watchdog group, said AES Indiana's request is a result of its "delayed transitioning to more affordable and clean energy solutions."
"This massive bill increase highlights the urgency of transitioning to clean energy solutions like energy efficiency, renewable energy, and battery storage, which will save Hoosiers money and reduce bill volatility," said Ben Inskeep, program director at the organization, in an email to IBJ.
The group also pointed out that AES Indiana reported nearly $224 million in profit for the 12 months ending April 30.
"Meanwhile, those same ratepayers struggle to keep food on the table amidst serious inflationary pressures and continue to be slammed with higher costs at the pump," said Kerwin Olson, executive director at Citizens Action.
AES Indiana provides electricity to more than 500,000 residential, commercial and industrial customers in central Indiana.
Please enable JavaScript to view this content.