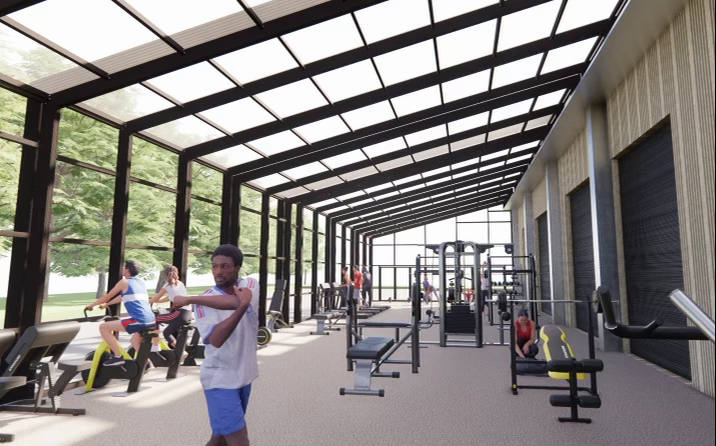 A new fitness center in Carmel will combine workout and recovery services under one roof. Or, when the weather is nice, no roof at all.
Gemi Ozdemir, owner of Carmel-based Ozwell LLC, said work has begun on Ozwell Fitness at the former Williams Comfort Air building at 1077 3rd Ave. SW, near the Monon Greenway.
Demolition of half the building is under way. The remaining half will be renovated and a new addition will be constructed. When it's complete this winter, Ozwell Fitness will be housed in a 17,755-square-foot facility featuring a 2,600-square-foot retractable dome roof.
Ozdemir said the fitness center will offer group workouts, boxing, yoga, cycling and tread classes. When people are finished working out, they can move to a recovery area where they will find cryotherapy, red light therapy, compression therapy, trainer-led stretches, a smoothie bar and a social hub.
"I didn't just go buy a warehouse and just buy a bunch of treadmills and weights and throw it in there," Ozdemir said. "I'm being really thoughtful about everything."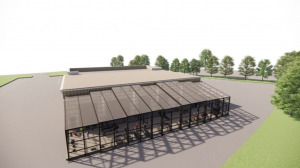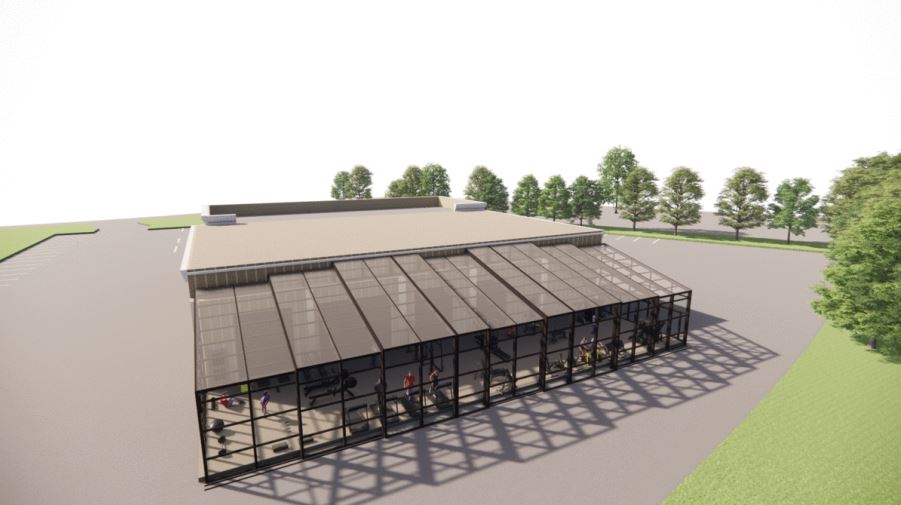 Ozdemir said he was motivated to open a combination workout and recovery center as a way to save people time. Too often, he said, he found himself driving to another location after a workout to recover.
"I just couldn't get everywhere, and then my body was suffering because of it," Ozdemir said.
A retractable dome roof constructed by Crown Point-based DynaDome Retractable Enclosure Systems—a company founded in the 1980s by Ozdemir's father—will cover the west side of the facility near the Monon Greenway.
Ozdemir said it will take 30 seconds to open the roof when the weather is comfortable and allow customers to exercise outdoors.
"When it's nice out, I'll be able to hit a button and half of the dome will open up and you'll be exposed to all the elements and outside but still have the workout floor and everything available to you," Ozdemir said. "People will be able to get sunlight, which is very important for your overall wellness."
Ozdemir said he thinks his timing is right as people return to their pre-pandemic routines and develop new ones.
"All of our communities have been completely decimated from COVID, and all of the gyms and everyone have just been completely fragmented," he said. "I had a whole group of people I used to see, so that was the other motivation to try to get our community back together in a good place."
Please enable JavaScript to view this content.