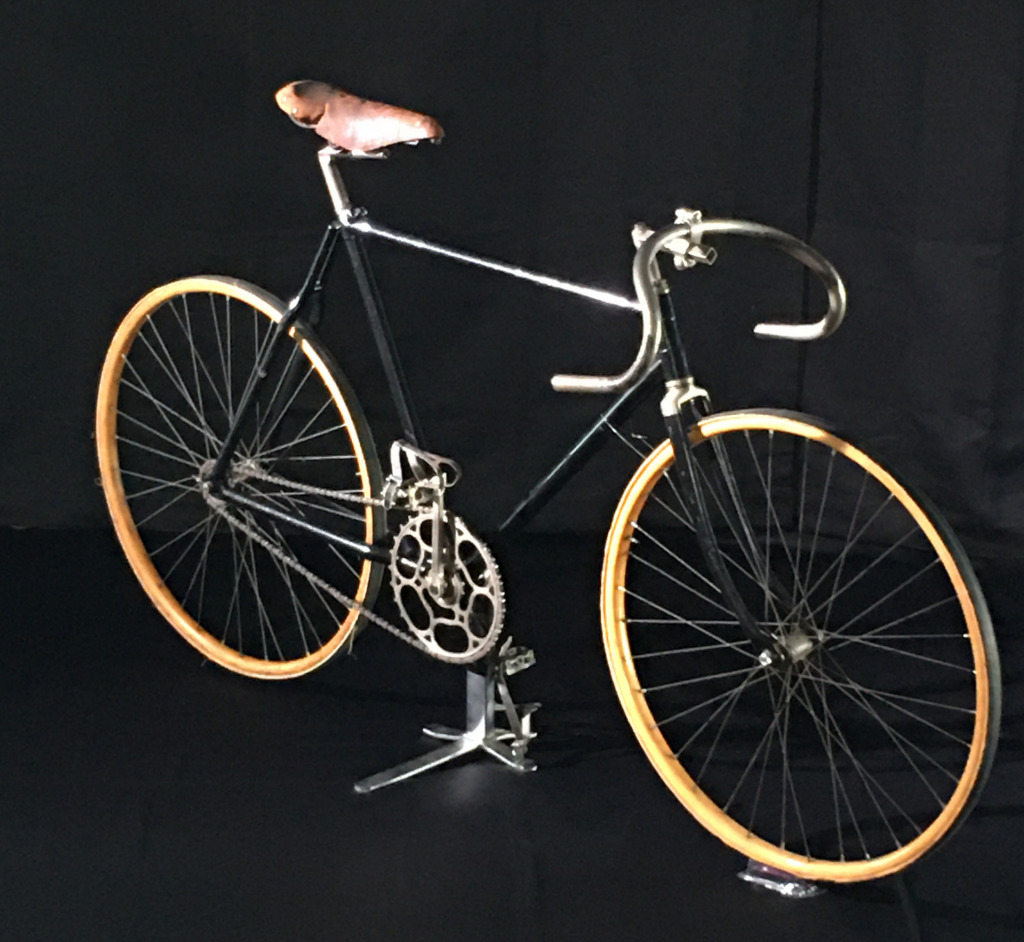 A century-old bicycle that originally belonged to Indianapolis native Marshall "Major" Taylor, the first Black world champion cyclist, is on its way back to the Circle City. The California-based U.S. Bicycling Hall of Fame announced Wednesday that it was loaning the bike to the Indiana State Museum for an exhibit opening in March.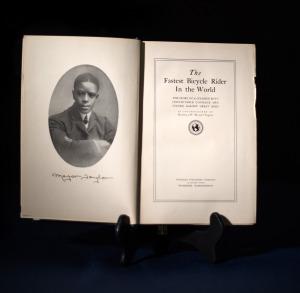 "Major Taylor is a giant of Indiana history," said Daniel Lee, a hall board member and part of the Major Taylor Coalition that helped coordinate the loan, in a written statement. "This exhibit provides a rare opportunity for Hoosiers to learn about his life and career. To see a bicycle that he actually raced helps his history come alive."
Taylor used the bicycle during his 1903 campaign in Paris, France and around Europe, according to the hall. The bike, by French bike manufacturer Cycles Peugeot, is a single-gear, steel-framed bike with wooden wheel rims.
"Amid rampant racism and segregation, and a half-century before Jackie Robinson integrated Major League Baseball, Marshall 'Major' Taylor broke dozens of world records on bicycle tracks in the United States, Europe and Australia while showing the world great physical and mental strength, brilliant tactics, bravery, and class," said Kisha Tandy, curator of social history for the Indiana State Museum.
The Hall of Fame is also lending the museum an original copy of Taylor's autobiography, "The Fastest Bicycle Rider in the World," inscribed to scholar and civil rights activist W.E.B. Du Bois.
The museum's exhibit, "Major Taylor: Fastest Cyclist in the World," is scheduled to run at from March 5 to Oct. 23.
Taylor also is commemorated in Indianapolis with the Major Taylor Velodrome, which opened in 1982 near the Marian University campus, and a five-story mural painted last year downtown near the the southeast corner of East Washington and South Meridian streets.
Please enable JavaScript to view this content.