A five-story mural honoring Indianapolis native Marshall "Major" Taylor, the first Black world champion cyclist, will begin going up next month on a downtown building a block from Monument Circle, the Arts Council of Indianapolis said Monday.
Chicago-based artist Shawn Michael Warren, one of 54 artists who applied for the commission, will create the mural, the Arts Council said. Indy-based Boxx the Artist will assist with the artwork.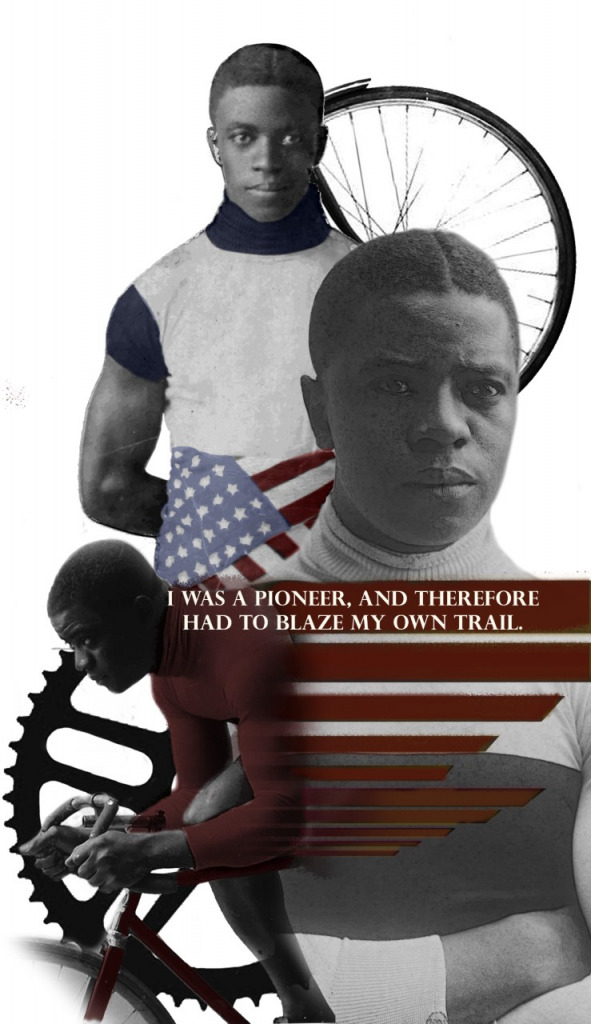 Work on the mural is expected to begin mid-May and finish by the end of June, weather permitting, said Julia Muney Moore, director of public art for the Arts Council. It will be painted on the east-facing wall of the five-story annex portion of the historic Barnes & Thornburg Building at the southeast corner of East Washington and South Meridian streets.
The work will be visible to those traveling west on a busy stretch of Washington Street. It will replace a mural called "The Runners" that was painted in acrylic in 1975 and 1976 by architect and artist James McQuiston, who won a contest sponsored by the Urban Walls Task force of the Greater Indianapolis Progress Committee and the Indianapolis Department of Parks and Recreation. "The Runners" was decommissioned and will be honored with a permanent plaque at the location and a permanent entry in the Arts Council's public arts directory.
Taylor was born on the outskirts of Indianapolis in 1878. He learned how to ride a bike as a young boy and, by 18, was racing professionally. At the 1899 Track Cycling World Championships in Montreal, Taylor won the one-mile sprint, becoming the first Black world champion in cycling. At just 21, he was only the second Black athlete to win a world championship in any sport.
Taylor set numerous world records throughout his career despite the racism he experienced along the way.
He faced racial slurs, intimidation, threats and attacks from his fellow competitors, along with restrictions on where he could eat, stay and race. Four years before his world championship victory, Taylor moved to Massachusetts—partly because of the discrimination he faced in his hometown, according to the Indianapolis-based Major Taylor Coalition.
Taylor retired from racing in 1910, citing in his memoir the physical and mental strain of competing.
Critics didn't realize the "utter exhaustion which I felt on the many occasions after I had battled under bitter odds against the monster prejudice, both on and off the track," Taylor wrote. "In most of my races, I not only struggled for victory, but also for my very life and limb."
Taylor died in Chicago, impoverished and little-known, in 1930.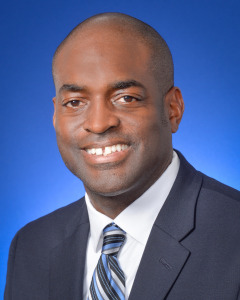 "This is an unsung hero, a native son of the city," said Anthony Bridgeman, a Major Taylor Coalition member. The group works with community leaders and residents to find ways to pay tribute to Taylor.
Bridgeman and Daniel Lee, a cyclist and coalition member, first began trading messages about Taylor years ago, after Lee participated in a tribute bike ride. The idea of public art came up a few years later as the pair met over coffee.
From there, the two began bringing more people on board, including a community activist, museum curator and Julia Muney Moore, director of public art at the Arts Council.
"Dan and I met with her [Moore] and another colleague at Cafe Patachou downtown as we sold her on the idea, of, you know, this would be a really phenomenal way of capturing Taylor to a broader audience," Bridgeman said.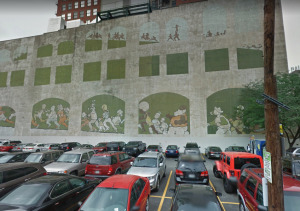 When Moore told them the process could take four years, Bridgeman remembered feeling discouraged.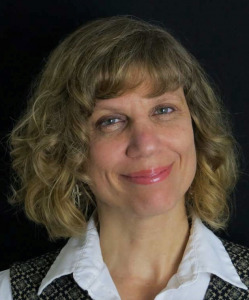 "Four years seemed like 100 years to us at that time, as we thought about it," he said. "… But we said, 'Well, I guess we'll figure this out.' And then slowly from there, we started selling the idea to other folks."
"Now, Indianapolis is embracing him and recognizing his grand status as a champion, and more importantly, as a man," Bridgeman said.
The mural is the first in the city's "Bicentennial Legends" series, but the project involves more than the massive murals that will begin cropping up around the city. Each honoree will also get a commissioned poem that will appear on the Arts Council's website and, potentially, on the label next to each mural, according to Moore.
The mural and poem honoring Major Taylor will be publicly celebrated at an outdoor dedication ceremony tentatively scheduled for early September, Moore said.
Taylor "had a lot of sadness in his life because of how he was treated, but he's just such an inspirational figure that it's so fulfilling to see him be tangibly honored in a big way," Lee said.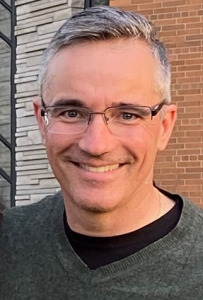 Additional murals in the series are expected to be installed through 2023, according to the Arts Council, which said the public will determine the number of murals.
"We're not the ones that are determining who the legends are," Moore said. "We're really looking to the community to determine, based on their own standards, who the legend is."
Indy residents, community groups and building owners can go to the Arts Council's webpage on the project to submit honoree nominations and volunteer their buildings as canvases. Artists can also apply to create a mural.
"The Runners," which depicts a diverse group of people running up a hill as seen through a series of arched doorways or windows, was almost replaced in 1997 when American artist and conservationist Robert Wyland made a bid to paint the 74th in his series of 100 "Whaling Walls" at the site. After a public outcry, Wyland ended up painting "Orcas Passage" on the north side of the headquarters of Indianapolis Public Schools at 120 W. Walnut St.
Please enable JavaScript to view this content.