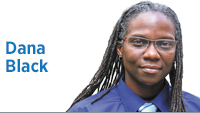 Most Hoosiers are getting tired of calling out Republicans in the General Assembly, but their inability to hold themselves to any modicum of integrity invites such scrutiny.
Republicans continue to confound Hoosiers with their double standards and obvious hypocritical stances on legislation crafted and decided on behind closed doors without any measurable input from the super-minority. They demonstrate that, as long as they have control of both chambers and all statewide offices, they are not obligated to hear anything from those representing taxpayers who reside on the opposite side of the ideological spectrum. Any unintended consequences from the actions of Republicans lie solely at their feet.
Republicans have a history of being emphatic about their desire to protect religious freedom—even if it means (after proclaiming "a state that works") Indiana loses out on economic opportunities that could improve the lives of Hoosiers.
Remember back in 2015 when all of Indiana was abuzz over the Religious Freedom Restoration Act? When SB 101 was passed and signed into law, it created a firestorm causing business leaders to take up verbal arms against the GOP majority. Indianapolis lost about a dozen conventions and an estimated $60 million in economic opportunities.
Because of that uproar, the shortsighted GOP had to go back into the proverbial closet and expressly articulate language into the new law that would forbid discrimination in public accommodations. Then-Gov. Mike Pence was so delighted to sign the bill, he did so in a closed-door ceremony surrounded by religious leaders who often forget Hoosiers aren't obligated to believe as they do.
RFRA would allow individuals and companies to argue they were simply asserting their First Amendment religious freedom as defense if they found themselves in legal proceedings. Some of the language of this law states:
Sec. 8. (a) Except as provided in subsection (b), a governmental entity may not substantially burden a person's exercise of religion, even if the burden results from a rule of general applicability.
It is undeniable Indiana Republicans are willing to go to the ledge to fight for religious freedom. So, why, during this summer's special session, when Sen. Eddie Melton wanted to introduce a religious exemption for the horrendous SB 1 anti-choice bill in committee, did Senate President Pro Tem Rodric Bray, not call the amendment? Surely, he and his caucus want protections for those practicing their deeply held religious beliefs … right?
Melton would get the opportunity to introduce his amendment to the entire Senate upon second reading. Surely senators would pass a religious exemption in front of the full body, following one senator after another standing and professing love of their spiritual deity … right?
Sen. Mike Gaskill even went so far as to say, "I'm up here today to represent Jesus." Wasn't he elected to represent his constituents? Not one Republican senator had the guts to speak publicly about why they voted no on the religious exemption amendment. Cowards.
The Indianapolis Jewish Community Relations Council said in a press release: "Jewish beliefs on when life begins are varied, yet consistent in the view that a fetus is part of the pregnant woman and not an independent human being. Under Jewish law, abortion is not only permissible in certain instances but is required if necessary to protect the physical and mental health of the pregnant woman." The JCRC statement is clear, and the GOP lawmakers' refusal to pass the amendment could be interpreted to mean that, for anyone practicing any religion other than what they practice, protections are conditional depending on the issue.•
__________
Black is former deputy chairwoman for engagement for the Indiana Democratic Party and a former candidate for the Indiana House. Send comments to ibjedit@ibj.com.

Click here for more Forefront columns.
Please enable JavaScript to view this content.