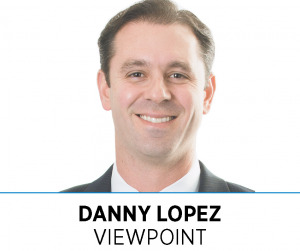 For Indiana to remain economically competitive, we must remove barriers that keep any of our brightest students out of Indiana colleges. That's why the time is now to give qualified undocumented students the same chance to succeed as their classmates by restoring in-state tuition rates that make college affordable.
In 2011, the Indiana General Assembly passed Senate Bill 590 after a session set against the backdrop of a heated congressional immigration battle. Dozens of undocumented schoolchildren who had lived virtually their entire lives here were caught in the crossfire, and over the last decade, hundreds more have borne the impacts.
In 2013, then-Gov. Mike Pence took an important step to address the bill's most egregious consequences. By signing SB 207, an effort led by then-Rep. Rebecca Kubacki and Sen. Jean Leising, both Republicans, Pence restored in-state tuition rates for students who had already been enrolled in our colleges when the original restriction was passed.
There are humanitarian arguments for going further and completely reversing this dated policy. First, children brought here illegally by their parents can't justifiably be held accountable for those actions. These students did not choose to come here, most have been here nearly all their lives, and many have already been granted the ability to work and pay taxes by the federal government.
But there is a practical argument to be made as well. Indiana has already invested in these children their entire lives, so it makes sense to give them every opportunity to excel and reinvest in our state. It is difficult to determine the fiscal impact of this policy, but we know the costs if these children skip college altogether are significant.
Further, talent retention remains a challenge for every employer in every Indiana county. Brain drain is real. Keeping our highest-achieving students in Indiana is unquestionably a priority for both the General Assembly and the governor.
Finally, federal protections for "Dreamers" have been upheld by the conservative-leaning Supreme Court, and there is little appetite among members of either political party for the mass deportation of school-age children. Congress will eventually grapple with immigration reform, and these kids will almost assuredly be given an avenue to legalization. When that happens, we need them to see Indiana as the best place in the world to work and live. Given that nearly half of Indiana's Latinos are under the age of 18, the future of this community will undoubtedly play a huge role in determining the economic future of our state.
That's why this issue is important to the future of cities and towns outside of Indianapolis, a fact understood by a growing number of leaders. Republican Sen. Blake Doriot, whose district includes parts of Elkhart and Kosciusko counties, authored legislation earlier this year to restore in-state tuition to undocumented students; the bill was heard in committee, though no vote was taken. Several members of both parties expressed support. It was a sensible approach to the issue and would have ensured the benefit was tied to a federal screening and certification process.
Good people will disagree on the merits of these policies, and no one has a monopoly on what's right. It is little wonder that comprehensive federal immigration reform has eluded us for nearly three decades. But at the start of each school year, we tell Hoosier children the promise of a better life is embedded in educational achievement.
Each legislative session, we commit to removing artificial barriers that keep that promise out of reach. During the coming legislative session, let's do what Indiana does best: Let's see our commitment through.•
__________
Lopez served under the last three Indiana governors and was executive director for Indiana's Commission on Hispanic/Latino Affairs
Please enable JavaScript to view this content.