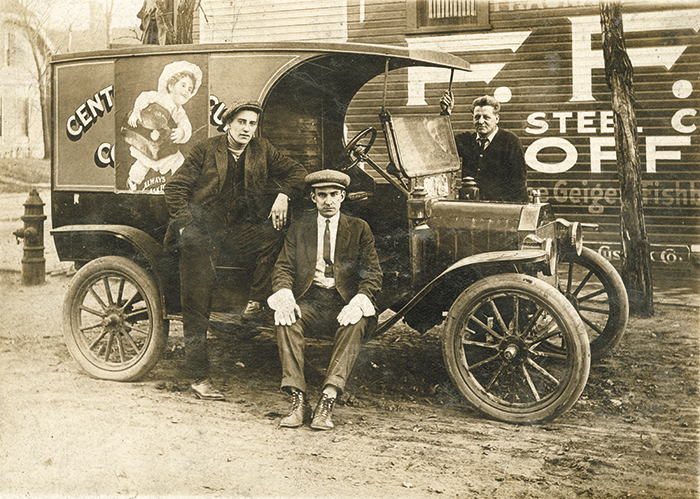 The Century Biscuit Co., founded in 1902, originally built a factory on South Meridian Street, but it was destroyed by fire 11 years later. The company then built a modern factory at New York and Blackford streets that had more ovens, which helped Century join an era of industrialization in food production. Century's increased production created a need for delivery of its bread, crackers and other baked products, and Century was among the earliest local companies to use trucks to get products to customers. In this 1914 photo, three men pose with one of those delivery vehicles. Behind them is an ad for Geiger-Fishback Co., a specialty foods company that was also headquartered in Indianapolis.
Sources: Canal Area Research Class, IUPUI; Indiana Historical Society
Credit: This photo is courtesy of the Indiana Historical Society. More images are available at images.indianahistory.org.
Please enable JavaScript to view this content.