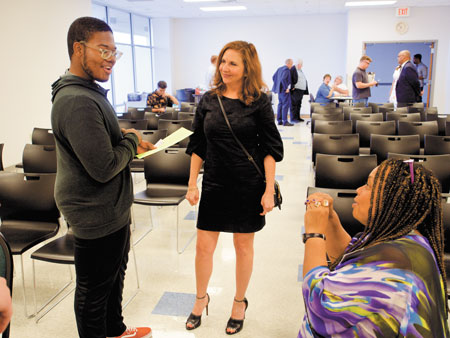 National and state Democrats have been eyeing Indiana's 5th Congressional District as a seat they can pick up in the 2020 election. But has it—or the people who live there—changed enough to make the traditional Republican stronghold competitive?
Operatives often use one key data point in their argument for why it's possible: Democrat Joe Donnelly won the district in 2018, despite losing his re-election bid for U.S. Senate.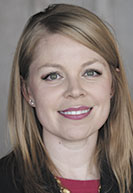 They also argue that the district is changing, with more young adults moving in, making it resemble suburban districts across the country that Democrats took control of in 2018.
"We believe it's headed our way," Indiana Democratic Party Chairman John Zody said of Indiana's 5th. "It's a new place for us to compete."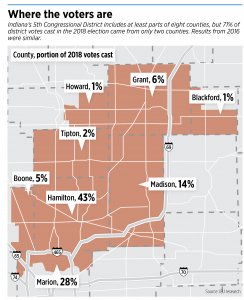 More than two-thirds of the votes in the district came from Hamilton and Marion counties in the last two election cycles, but the district includes four whole counties—Hamilton, Grant, Madison and Tipton—and parts of four others—Blackford, Boone, Howard and Marion. It stretches as far north as the city of Marion and as far south as the Meridian-Kessler neighborhood of Indianapolis, representing a mix of dense urban neighborhoods and small rural communities.
Republican Susan Brooks has represented the district since 2013, but she announced this year that she won't seek re-election in 2020. The Democratic Congressional Campaign Committee had already planned to target the seat next year, and an open race could make it harder for the GOP to maintain.
Both parties are expected to see crowded primary races.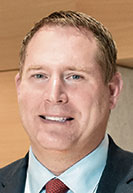 Christina Hale, a former state lawmaker and 2016 lieutenant governor candidate; Dee Thornton, who ran against Brooks in 2018; Jennifer Christie, a scientist who ran unsuccessfully in the 2018 primary; and Andrew James Jacobs Jr. Jr. (yes, that's the name on his filing), the son and grandson of former Indiana congressmen, have filed to run on the Democratic side.
Four Republicans have filed candidacy paperwork: state Treasurer Kelly Mitchell; Steve Braun, a former state lawmaker and 4th District candidate in 2018; Micah Beckwith, a Noblesville pastor; and Danny Niederberger, a Concise Capital Management fund accountant.
According to the Cook Political Report, Republicans should have the advantage—although the 5th is not the most GOP-leaning district in Indiana.
"It's not deep red," said Laura Wilson, an assistant political science professor at the University of Indianapolis. "I'm not sure it's going to be one of the most competitive races in the country … but for us in Indiana, I think it's going to give us a lot of excitement."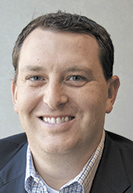 Republicans argue that Democrats are grasping at straws.
"They are trying to find some race to have some relevance in 2020," Indiana Republican Party Chairman Kyle Hupfer said. "I get their approach, and I don't blame them for that."
Not much change
According to population estimates from the U.S. Census Bureau, the demographics of the district might not be changing as much as some think.
The district's population grew about 8.5%, to 781,441, from 2010 to 2017. The racial makeup of residents shifted only slightly in that period; the number of black, Hispanic and Asian individuals has edged up, but those groups are still in the distinct minority, with 84% of the population identifying as white.
The district isn't trending younger, either; the opposite might have been troubling for Republicans. The percentage of residents age 65 and older actually increased from 2010 to 2017, from 12% to 14.6%.
Even in Hamilton County, with fast-growing cities like Carmel and Fishers, the percentage of individuals age 65 and older grew from 8.6% to nearly 11%. And the portion of residents age 20-39 decreased slightly, from 25.1% to 24.8%.
The gender breakdown of the district is essentially the same, with females continuing to have a slight edge at 51% of the population.
"There really hasn't been that much demographic change in this district over time," said Republican political consultant Cam Savage, who is working for Braun's campaign. "There are places in the country where there is massive population growth. This is just not one of them."
Political experts say significant demographic shifts can have an impact. But so can a rethinking of views by existing voters, like individuals who want to protect their access to health care and women turning away from Republican President Donald Trump.
"We definitely have to make sure our message resonates with women," Democratic strategist Elise Shrock said.
Hale said voters in the district in general are more engaged in politics, which "benefits good government."
"When people are paying attention and doing their homework as voters and engaging, they're going to make better votes," she said. "Rather than just voting by habit, they will vote with intention … and that's gotta be a good thing."
The Donnelly argument
The political leanings of a district in a particular election could have more to do with the candidates than with voter demographics.
"I think it's going to come down to candidates who are really willing to work hard," Shrock said. "We can't act like it's a shift we can take for granted."

Donnelly, for example, won the 5th District in 2012 and again in 2018. But in 2012, he won with 47% over far-right conservative Richard Mourdock's 46%. In the same year, Republican gubernatorial candidate Mike Pence and Republican presidential candidate Mitt Romney, who were more moderate than Mourdock, both won the district.
And Brooks won in both 2012 and 2018 with 58% and 57%, respectively.
Wilson said that's because the district supports moderate candidates, like Brooks or Donnelly, rather than those with extreme political views.
"The candidate has to be very particular," she said.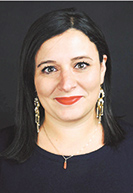 And even though Donnelly won the district as a whole in 2018, he lost Hamilton County 52% to 44%. He actually lost every county in the district except Marion County, where he won 64% to 32%.
In fact, in 2018 in Hamilton County, Democrats up and down the ticket struggled. Donnelly, with his 44%, did the best.
Republicans argue that one Democratic candidate winning in the district isn't a trend.
"That's their one talking point," Savage said. "I think there's a lot more to it."
For example, in other recent statewide races, Republicans have won the district. In 2016, Trump, U.S. Senate candidate Todd Young and gubernatorial candidate Eric Holcomb all did.
Statehouse shifts
In the handful of state House and Senate races that overlap with the 5th District, it's difficult to analyze whether Democrats are gaining momentum, because, in many of those districts, Republicans haven't consistently faced Democratic challengers.
But in the few there is data for, Democrats appear to be closing the gap, even though they're still not winning many seats.
In House District 39, which covers most of Carmel, the Democratic candidate received 27% of the vote in 2014, 36% in 2016, and 43% in 2018. Republican Jerry Torr has held that seat since 1997.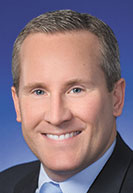 In House District 37, which includes most of Fishers, the Democratic candidate received 36% in 2016 and 46% in 2018. But in 2012 and 2014, Republican Todd Huston, who has held the seat since 2013, was unopposed.
Some Democrats also point to Senate District 31 on the northeast side of Indianapolis, where Republican Jim Merritt won re-election by only 51% over Democrat Derek Camp's 49% in 2018. But in 2014—the only other year with the same district boundaries—Merritt was unopposed.
So, is narrowing the margin enough to make a difference? Zody says it is.
"Cutting margins can help you get over the top," he said. "This a long-term game here. It doesn't happen overnight."
Shrock agreed that Democrats have to make progress incrementally, but "you don't want to keep anything on the table."
"It's time to close on [the 5th] district," Shrock said. "We need a closer."
Andy Downs, director of the Mike Downs Center for Indiana Politics at Purdue University Fort Wayne, said closing the gap in 5th District races is certainly a sign of progress for Democrats, but it might not be enough to continue motivating voters or donors.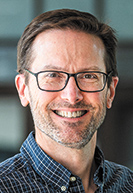 "I still think it's a district in which it's a long shot" for Democrats, Downs said. "There hasn't been that kind of dramatic shift yet. I really question whether someone is going to be able to get the money" needed to be competitive.
Democrats have had some success in flipping Statehouse seats in the 5th District, though. Hale, for example, won the House District 87 seat in 2012 and the northeastern Indianapolis district has remained in Democratic control since.
Democrat J.D. Ford flipped Senate District 29 in 2018 by defeating Republican Mike Delph, who had represented the district since 2005.
That district includes portions of Marion and Hamilton counties, though, and unsurprisingly, Ford performed better in the more liberal Marion County. Delph won Hamilton County—52% to 48%—but that is a drop from 2014, when Ford first challenged Delph. That year, Delph won Hamilton County 65% to 35%.
Republicans, at least publicly, aren't raising alarm bells about these incremental gains.
"I think what you see is that each election cycle is different," Savage said.•
Please enable JavaScript to view this content.