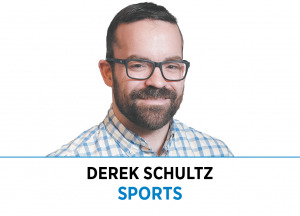 Stick a fork in 'em.
No, not the electrical outlets around your house, although that might be tempting if you've subjected yourself to the Colts every Sunday this fall, but in the 2022 Colts themselves. There is no hope remaining for this year, as a brief spark in Vegas for Jeff Saturday's head coaching debut was quickly snuffed out by three straight losses, the latest coming at the hands of the Dallas Cowboys on the prime-time stage for the world to see.
At 4-8-1, the Colts' failed 2022 campaign never really got off the ground, starting with an ominous season-opening tie—a game they had to rally from a 17-point deficit to salvage—against the bottom-feeding Texans, followed by their annual dismemberment by the Jaguars in Jacksonville.
Just a single victory away from the postseason a year ago, this year's squad was neutered by individual player regression along the offensive line, a 37-year-old quarterback well beyond his prime, a star running back battling both injuries and "fumbleitis," and a promising wide-receiver room unable to overcome the limitations of the cast around them. The result has been consistent point totals in the teens for possibly the NFL's worst offense, a noteworthy accomplishment in a year when offenses have struggled across the league.
The Colts have already fired head coach Frank Reich and offensive coordinator Marcus Brady, benched Matt Ryan once, and undoubtedly have General Manager Chris Ballard calling his real estate agent. That's the calamitous backdrop for Indy's final four games, which hold no ramifications, unless you're focused on the team's draft position in April.
In the time of year that is supposed to bring joy and glad tidings, this season brings Colts fans neither. It's like this franchise is stuck in the chimney, with a fire roaring under its snow boots.
With the present looking bleak and the future looking bleaker, 2022 is the worst year for the Colts in the last quarter-century. They've technically had lesser records, owning the NFL's worst mark in both 1997 and 2011—the latter being the infamous 2-14 year sans Peyton Manning. Those seasons, like this current one, also contained embarrassing losses, ineffective quarterback play and plenty of unwatchable football, but were more palatable given there was either a built-in excuse (franchise quarterback injury), a savior waiting in the wings (No. 1 pick QB prospect), or both: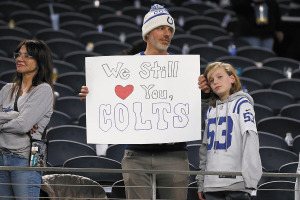 1997 (3-13): Coming off back-to-back seasons of making the playoffs, the Colts bottomed out to an 0-10 start. They luckily beat out the four-win Chargers for the No. 1 selection, which they smartly used on Manning instead of infamous draft bust Ryan Leaf. Sixteen months later, the Colts flipped that record (13-3) and won the division for only the second time in their Indy tenure.
2011 (2-14): Losing Manning for the season after a handful of offseason neck procedures, the Colts threw three different quarterbacks (Kerry Collins, Curtis Painter, Dan Orlovsky) into the lions' den, losing their first 13 games before slightly saving face in the final weeks. A season-ending loss in Jacksonville (sound familiar?) secured the top overall pick and the services of Andrew Luck in the spring of 2012. The first of three straight playoff appearances for the Colts came that fall, peaking with an AFC Championship Game appearance in the 2014 season.
2017 (4-12): Andrew Luck's injuries—torn labrum surgery, a sprained AC joint suffered while he was apparently snowboarding, and who knows what else—sidelined him for the entire 2017 campaign, which started with a Scott Tolzien pick-six on the first series of the season in Los Angeles and ended with a 2-9 stretch over the final 11 games of Chuck Pagano's lame-duck final year. Luck came back fully healthy the next year, which was arguably his best as a pro, and the 2018 Colts won 10 games and scored their only playoff victory in the last eight seasons.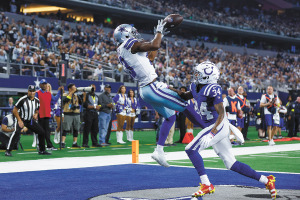 All those teams had an obvious reason for their season failure. Where is the excuse for the 2022 Colts? Matt Ryan's neck and shoulder seem to be operational, and no key players went snowboarding, at least not that we know of. No, these Colts are forced to accept the poor player performance, deficient coaching and questionable roster construction that caused this. They can't point to a catastrophic quarterback injury or a cruel, singular act from the football gods. They can only point to themselves.
All of those teams also had obvious solutions leading to quick turnarounds. These Colts? Well, there is no magical elixir. Indy will almost certainly have no quarterback, no head coach (if it wasn't clear from the onset, the Saturday experiment isn't a long-term solution), and no general manager starting next month. They're projected to select in the late single-digits to early-teens range in the draft, an area that has seen quarterback successes (Josh Allen, seventh overall; Patrick Mahomes, 10th overall; Ben Roethlisberger, 11th overall, etc.), but is also littered with failures (Josh Rosen, E.J. Manuel, Christian Ponder, etc.).
As for the front office, despite years of being an attractive and stable franchise, the Colts can no longer boast being either to prospective candidates. Will a head coach want to take over a team that forced its previous head coach to elevate a backup quarterback in the middle of the year—one who started the season as a third-stringer—then fired him over the phone two weeks later? Does a general manager want to have his powers usurped by an increasingly meddling owner, eager to validate his decision-making skills and football knowledge to the planet?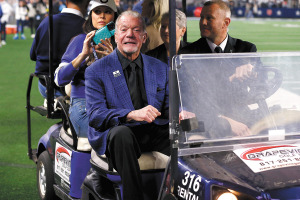 The Colts will undoubtedly find someone to fill those roles, but for a team with more than $40 million sunk into a crumbling offensive line and an owner less willing to remain in the background and ready to spin the starting quarterback wheel for the sixth time in six years, this is not a great situation for a new GM/coach combo to inherit.
If you're looking for optimism, maybe this is the bottom the Colts needed to reach to finally change their approach. After a near-decade-long slog into mediocrity, no more veteran quarterback Band-Aids, a new voice at head coach, and new eyes in the front office. However, hope, like points on the football field this season, is hard to come by right now. When this season mercifully concludes, there will be no shiny package with a pretty blue bow waiting to be unboxed.
In fact, when the franchise peeks underneath its tree later this year, there won't be anything to open at all.•
__________
From Peyton Manning's peak with the Colts to the Pacers' most recent roster makeover, Derek Schultz has talked about it all as a sports personality in Indianapolis for more than 15 years. Besides his written work with IBJ, he's active in podcasting and show hosting. You can follow him on Twitter @Schultz975.
Please enable JavaScript to view this content.