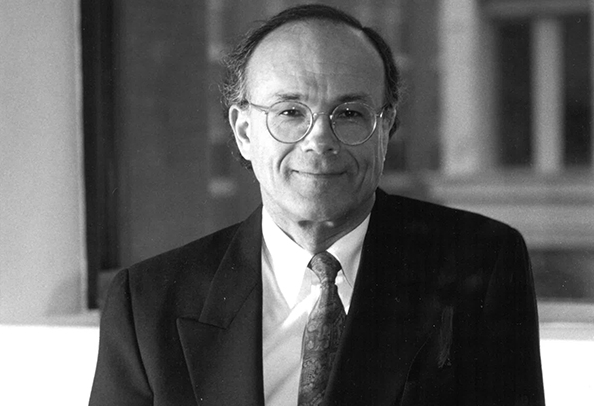 Robert Borns, the colorful real estate developer and consummate salesman best known in Indianapolis for renovating Union Station in the 1980s and filling it with a hotel, restaurants and stores, died Sunday at his home in Rancho Mirage, California, according to his family. A cause of death was not disclosed.
Borns, 86, moved to California in 1999 with his wife and business partner, Sandra Borns, after a long real estate development career in Indianapolis that started in 1963 with the development of a suburban apartment complex and evolved into high-profile downtown projects.
After building several apartment complexes on the north side of the city, the couple began making their mark on downtown in the early 1980s by renovating a historic building at the southwest corner of Meridian and Georgia streets that they'd purchased for $100,000. They finished the building in 1982, renamed it Station Place and leased the first floor to the Old Spaghetti Factory, a national restaurant chain that took a chance on downtown and still operates there today.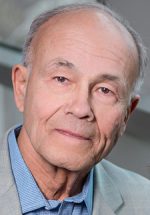 The previous year, Borns' company presold 113 of 120 units in the Renaissance Place condominium complex downtown in a single day, demonstrating pent-up demand for downtown housing at a time no one was building it. In an interview for a story published in IBJ in 1982, Borns said the project's rapid sell-out was "a once-in-a-lifetime thrill" because he "was being told by everyone that Renaissance Place was going to be a flop."
Buoyed by their early success downtown, Borns and his wife decided to tackle the renovation of the cavernous and mostly vacant Union Station, a city landmark opened in 1888 whose future was in doubt. In late 1982, Borns won an $8.4 million federal grant and $2.1 million from the city that were used to leverage tens of millions of dollars in private investment to finance the project.
In putting together the Union Station deal, Borns succeeded where others had failed and gained the admiration of local officials. Mark DeFabis, the city's administrator for housing and economic development in the early 1980s, said at the time that Borns' success reflected the effort he was willing to put into the project. "Bob is one of the most energetic people I've ever worked with," DeFabis said. "He hits the ground running and has a get-it-done attitude from the very beginning."
After more than three years of construction and promotion, the renovated station opened to fanfare in April 1986. Though it was a harbinger of better days ahead for downtown, the project struggled financially. Borns relinquished management of the city owned property two years later, a move that some said robbed it of Borns' flair for promotion and doomed it to failure.
Although the station didn't survive as a retail/restaurant destination, a mantle eventually claimed by the more mainstream Circle Centre mall, the Crowne Plaza hotel that opened in the renovated station remains, and its historic headhouse still functions as banquet facility.
After a year-long hiatus in London, Bob and Sandra Borns returned to Indianapolis in 1989 to tend to their real estate holdings and dabble in other ventures. Upon their return, Borns rejected the idea that Union Station had been a bust, telling IBJ that people who judged his experience with Union Station negatively didn't completely understand the purpose of the project.
"Our goal was to save the station for Indianapolis," he said. "It should be there 100 years from now. You can't judge it as a success or failure three or four years after it's done."
Bob Borns was born in Gary, Indiana, in 1935. He got a bachelor's degree in business from Indiana University in 1957 and married Sandra Solotkin in 1958.
He remained loyal to IU throughout his life, and in 2017 donated $1 million to IU's Robert and Sandra Borns Jewish Studies Program, which was named for the couple in 1992 and on whose board Borns served. He previously served on the boards of the IU Foundation, Indianapolis Power & Light Co., the Indianapolis Water Co., the Children's Museum of Indianapolis, the Indianapolis Symphony Orchestra, the Indianapolis Museum of Art and Marian University, among others.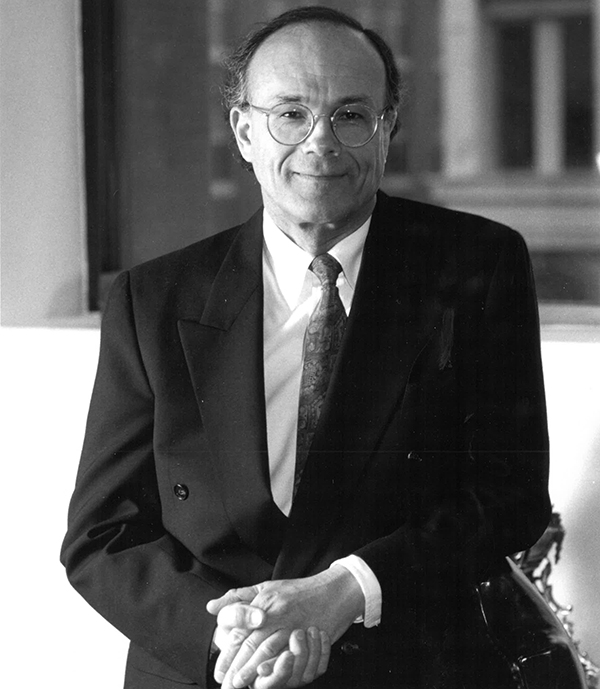 Borns took his community involvement to California, where he served on the boards of the Barbara Sinatra Children's Center for Abused Children at Eisenhower Hospital in Rancho Mirage and the Palm Springs Air Museum, among others.
Borns and his wife took frequent sabbaticals in Europe, where they took note of amenities they enjoyed and tried to bring them back to Indianapolis.
Always bullish on Indianapolis, he told IBJ in 1983, "if people have the attitude that it can only be done in Paris or Boston, then nothing will ever get done. A city is nothing more than the people in it."
Borns is survived by his wife; daughters Stephanie Borns-Weil, Betsy Borns Shapiro and Emily Borns; and six grandchildren.
In 2020, during the early days of the pandemic, Borns and his wife were hospitalized with COVID-19. Borns spent four weeks in the hospital,  including two stints in the intensive care unit, before he made a recovery.
Funeral services are scheduled for Wednesday at Forest Lawn Cemetery in Cathedral City, California. Live streaming of the service will be available.
The family asks that donations be made to the Borns Jewish Program of Indiana University.
Please enable JavaScript to view this content.