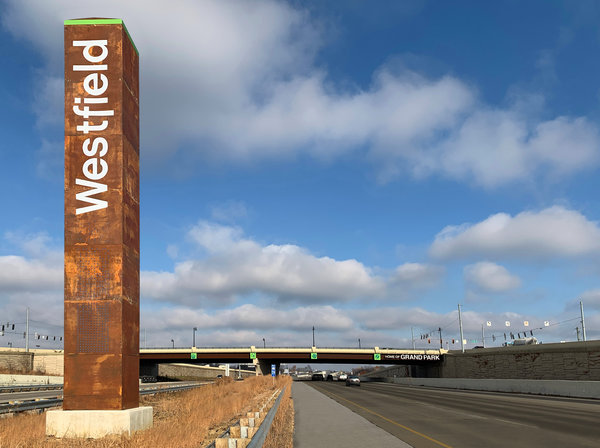 Indianapolis-based developer Leo Brown Group is planning a 192-unit senior living community south of Grand Park Sports Campus in Westfield.
If approved, Traditions at Grand Park would be developed near the intersection of West 186th Street and Kinsey Avenue.
The project would include a three-story, 150,000-square-foot main building; two buildings with parking available on the ground level and 45 units combined on the second and third floors; a three-story building with 70 units; a single-story building with 35 units; and seven detached villas totaling 42 units.
Bill Morton, managing director of Leo Brown Group, who introduced the project to the Westfield City Council on Monday, said the housing would be age-restricted. The development would include amenities for memory care, independent living and assisted living.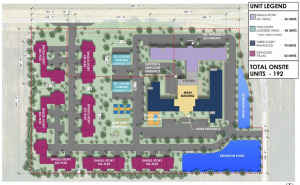 "There'd be various health care services including food and beverage, various levels of care, which the residents would be assessed upon their admission," Morton said.
Councilors raised safety concerns about the development's proximity to the nearby Westfield Airport at East 181st Street and Kinsey Avenue.
"We did have a huge issue with the last development that was proposed for the west side of this site," Westfield City Council President Mike Johns said. "And, so, I would just caution you that as you move through the process to be aware of that, and, hopefully, you'll be able to find some solutions."
Leo Brown Group was founded in 2006 as a full-service health care real estate development and solutions company that is focused on senior living, post-acute care and behavioral health industries.
The company is primarily focused on building in the Midwest, and it has developed more than 40 properties in 16 states.
Leo Brown Group has developed 10 senior living communities in Indiana with locations in Avon, Clarksville, Columbus, Fort Wayne, Indianapolis, McCordsville and Newburgh.
The Traditions at Grand Park project will next move to the Westfield Plan Commission on Dec. 5.
Please enable JavaScript to view this content.