The CEO of The Spring League, a developmental football association formed in 2017 that racked up some $1.4 million in bills during a nine-week stay in Indianapolis last spring, says he's embarrassed the league has failed to pay its debts.
But industry observers say city tourism officials—who have rarely been stiffed to such an extent—could also have a bit of egg on their faces.
After all, a simple web search shows The Spring League and CEO Brian P. Woods have encountered financial problems before, including just last year when the league's coaches reportedly threatened to walk out when they weren't being paid regularly.
Woods first approached the city's Capital Improvement Board in March about playing six of the league's springtime games at Lucas Oil Stadium.
Those discussions began as tourism officials were knee deep in hosting the NCAA Men's Basketball Tournament and with the city still getting to its feet after the pandemic ground travel and sports to a halt.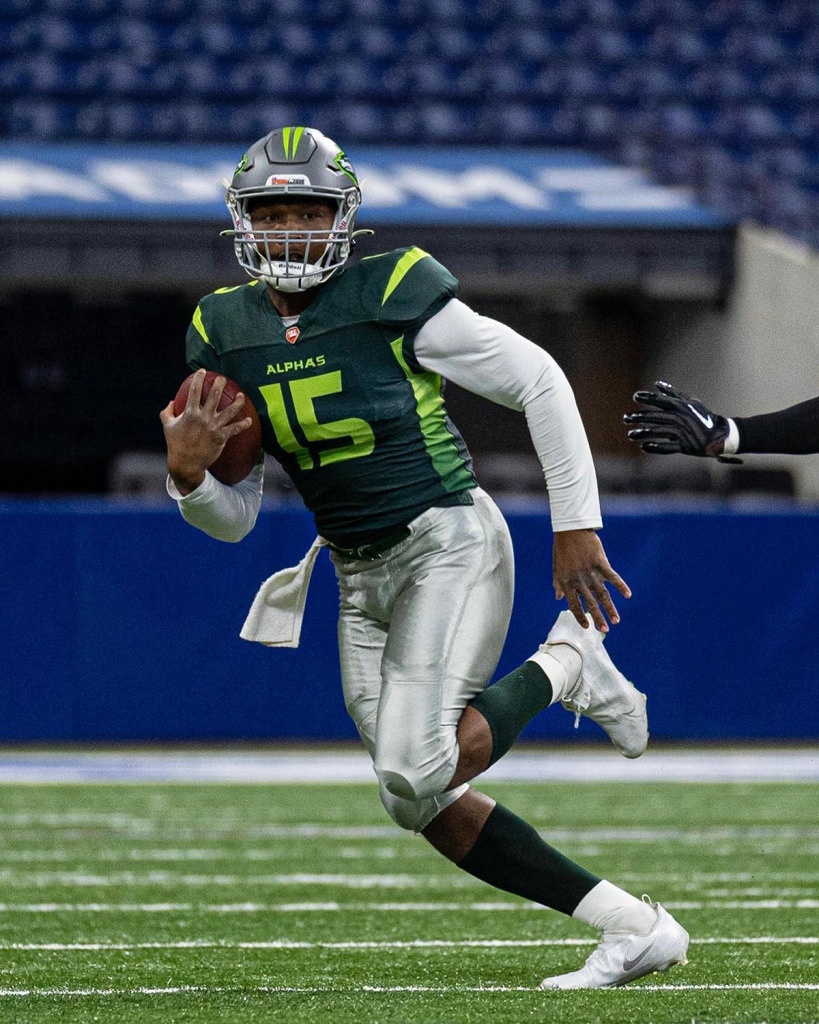 The Capital Improvement Board agreed to rent the stadium to The Spring League at a standard rate. Crowne Plaza Union Station also agreed to block several dozen rooms for the players, coaches and officials at a reduced rate of $75 to $85 per night, from April 20 to June 29.
Now, however, both the CIB and Crowne Plaza are out hundreds of thousands of dollars—money they are trying to recover in lawsuits filed Nov. 16. Similarly, Butler University on Nov. 2 sued The Spring League for about $33,000 in unpaid bills tied to its use of the school's Sellick Bowl for practices.
Woods, who is not named in any of the lawsuits, told IBJ the league is committed to paying off its debts in Indianapolis.
"We're not in any way, shape or form looking to harm the city," he said. "We're actually making sure that our bills are paid before this goes on for too long. These lawsuits were filed [and] we are retaining counsel there in Indiana to help us get into settlement talks immediately."
Even so, Woods is already involved in the launch of yet another football league—a reboot of the USFL—pegged for next spring. Fox Sports is a direct financial partner in that effort, after playing a minor role in The Spring League, including as TV partner.
'No red flags'
It's rare that event groups default on their balances—and when they do, it's typically only after a bankruptcy. Court records show no such filings for The Spring League.
Still, hotels generally conduct reference checks for major groups making extended reservations or blocking hundreds of nights. It's not clear if the Crowne Plaza conducted those checks before committing some 4,700 room nights to The Spring League—all of it without requiring a deposit—or whether a check would have turned up a problem.
Crowne Plaza officials did not respond to IBJ's questions about the situation, citing the hotel's lawsuit against the league.
The agreement between the CIB and The Spring League was about as standard as they come, using what's termed a "rack rate"—that is, a pay rate that isn't heavily negotiated or padded with incentives.
According to filings, The Spring League paid a $75,000 deposit to secure the contracted dates for Lucas Oil Stadium with a variable pay rate—based on typical demand for the stadium for the days it was being used. And a source familiar with the deal, who spoke to IBJ on the condition of anonymity, said the CIB found "no red flags" when looking into the 4-year-old group and expressed no concerns about its stability. The league was popular enough that its previous seasons had been broadcast on Fox Sports, and the league carried the necessary insurance coverage.
Additionally, the Indianapolis lawsuits appear to be the first against the league directly; a search of court records in locales where The Spring League has been previously staged found no outstanding suits. Efforts to reach Rice University in Houston, where The Spring League played half its games this year, were unsuccessful.
CIB officials declined to comment for this story, citing pending litigation.
Few fans
The Spring League began as a four-team league playing a three-game season, but has since grown to eight teams.
It implemented extensive COVID testing protocols for players and staff this year at games in both Indianapolis and Houston. And while the teams were allowed to have fans, few attended the games, in part because the games weren't as well advertised as in the past.
Pandemic delays in 2020 meant the 2021 season had much shorter turnaround—kicking off only about five months from the end of the previous season, compared to nine or 10 in typical years. That left the Spring League scrambling to promote games in cities unfamiliar with its offerings, Woods told IBJ.
Little marketing was done for the season, with most of the games played on weekdays to accommodate other events at Lucas Oil Stadium. In fact, of the six games played at the venue, four were on Thursdays, with one on a Friday and one on a Saturday. As a result, few people attended games, leading to a big revenue hit for The Spring League.
"We did sell tickets in a very limited capacity, given the COVID protocols that we had to adhere to," Woods said. "And the fact that the games were held on weeknights—it was very, very sparse crowds."
According to Fox Sports figures, the league drew an average 181,000 viewers per game across its various channels. A weekly game broadcast on the primary Fox Sports channel had the largest figures, according to the network.
Past problems
Still, observers said it's no surprise the league had a tough season financially—which came on top of reported financial difficulties in the past.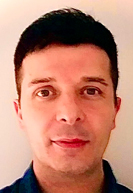 Mike Mitchell, a reporter with the fan-driven alternative football league news site XFL News Hub, said he was not surprised to learn the league has been sued.
He pointed to a proposed coaches boycott in 2020 as a stark example of the league's challenges.
Mitchell last November reported Spring League coaches went without paychecks at least two consecutive weeks, with only those who directly took their concerns to the league's CEO reportedly receiving payment.
The coaches abandoned their boycott plans after the league paid them, but Mitchell said the situation left many participants with a sour taste.
"Sources have reached out to me in the past [to say] they haven't been taken care of financially," he said.
The Spring League in 2018 also failed to pay or complete a contract with Circuit of the Americas in Austin, Texas, to hold its second season there—where the league had months before announced it would play.
It ultimately pivoted to a facility in the Austin suburb of Round Rock.
The league's structure could play a big role in its woes, Mitchell said.
While it has featured players like Johnny Manziel, Zach Mettenberger, Fred Jackson, Ben Tate, Greg Hardy and Ahmad Bradshaw on its rosters—all of whom have had limited success in the NFL—most Spring League players aren't paid to participate.
In fact, players without recent NFL experience must pay $2,000 to join, with all meals and lodging covered during the season.
Some players with professional experience have managed to secure waivers of that payment, with a few receiving commitments for direct payment for their participation, Mitchell said.
The Better Business Bureau has two listings for The Spring League. One gives the league an "A-" rating. The other gives an "F" rating, following at least two complaints—in which the league allegedly stiffed its participants by not having hotel rooms available for them, charging extra for access to their game film and highlights, and overstating the number of scouts who would attend games.

'Poor perception'
In the past—and in the earlier conversation with IBJ—Woods has insisted the league will pay its debts.
In an email exchange with Butler University's assistant athletic director in September—included in court filings—Woods defended the league and himself amid continued pressure to pay the league's bills.
Butler's Lee Dicklitch told Woods he was disappointed in The Spring League's handling of its debts—and Woods' actions in particular—in a message reiterating the university's desire to reconcile the outstanding debt. The email also suggested legal action could be taken if payment weren't made soon.
"This process continues to really leave a poor perception of your leadership and the name of the league to all involved," Dicklitch wrote on Sept. 28.
In a response, Woods asked Dicklitch to "abstain from the personal attacks" against him.
"The fact that our accountant hasn't paid your invoice yet could be due to a short-term capital deficit, but it certainly isn't due to a lack of leadership," Woods said. "This is business, so let's keep the tone professional. Thanks."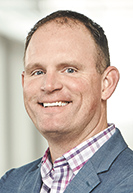 David Pierce, director of the Sports Innovation Institute at IUPUI, said doing business with almost any alternative football league has inherent risks, because none has the same clout and financial backing as does the NFL.
"It is hard for these leagues to find enough traction, even when they have received strong interest with televised viewing," he said. "The cost of operating teams with large player and staff sizes with minimal corporate support and fan attendance is challenging and risky for investors and creditors."
Pierce pointed to the XFL, which lasted one season before filing for bankruptcy, as an example.
The league, backed by professional wrestling promoter Vince McMahon, owes tens of millions of dollars to creditors—including $1.6 million to the St. Louis Sports Commission and $368,000 to the New Meadowlands Stadium Co. in New Jersey for use of their respective venues.
Pierce also noted that another of Woods' former ventures—the Fall Experimental Football League—is among those that failed after taking big swings to try to become a feeder league for the NFL.
"There have been quite a few failures in recent years, and businesses and investors should be leery of extending credit or capital to these startup football leagues that have a history of failure," Pierce said.
The four-team FXFL played two seasons in 2014 and 2015, with games broadcast through ESPN3.
That league folded in 2016, before its third season, after facing its own financial and legal challenges. Those included a lawsuit from one of its players, who alleged he and his teammates—along with coaches, cheerleaders and other athletic personnel—were not properly compensated for their work.
Woods and the league settled that suit for about $300,000 in September 2019, two years after The Spring League had launched.
Due diligence
Mitchell, the alternative football league reporter, said a little more research by Indianapolis officials could have gone a long way.
"I wish they had done a little more vetting," he said. "A lot of times with these types of leagues, you have to get financing money upfront."
But he didn't blame Indianapolis officials. He said Woods and other investors in the Spring League are passionate about what they're trying to do.
"Brian Woods is someone who has tried to run a football league for quite some time, and this is the dream of his," he said. "Only, he's just never had the finances to do it."
Woods acknowledged he's long wanted to shepherd a feeder system for the NFL, but noted such an endeavor comes with its own set of challenges.
"Trying to create something that was ultimately sustainable or could at least be around for a while—that's been my goal," he said.
Other outfits, like the Alliance of American Football and the United Football League, have also come and gone in recent years due to a lack of money.
However, Woods has contended The Spring League turned a profit in 2019, after it secured a six-figure sum to test rules for the XFL. He did not share whether the league has been profitable in the two years since.
In October 2020, the league inked a deal with Fox for TV rights, giving the media company a minority stake in the league.
Even so, for Woods, the timing of the lawsuits is particularly inconvenient.
In June, at the tail end of The Spring League's season, Woods announced plans to reboot the popular 1980s NFL alternative, the USFL, as a spring offering starting in 2022.
That plan follows a deal with Fox for funding and a fresh TV contract to broadcast league games.
Woods declined to discuss the fate of The Spring League in relation to the new organization, but Mitchell said it's unlikely the smaller league will survive.
"When you're in that particular field, you can't have those issues. The whole end game for him was to [get to] the point where they're at now. … Fox is involved and they're going to be running the USFL and it's got a chance to at least find a niche and all that," he said. "Hopefully, Fox is taking over the USFL outfit and they're going to be handling the bills, because we know their checks don't bounce."
Regardless of what happens with The Spring League, Woods said, he plans to find a resolution for the money Indianapolis is asking for.
"We're not looking to run from this," he said. "We're hopeful that this can be resolved, amicably and in an expeditious fashion. That's our goal here."•
Please enable JavaScript to view this content.