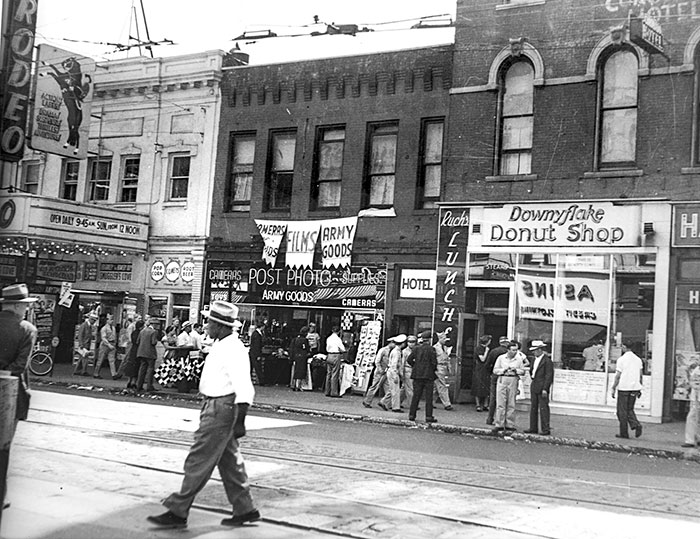 A theater stood at 150 N. Illinois St. from 1915, when it opened as Keystone Theatre, through 1924 when it became the Alamo Theatre (and charged 10 cents per ticket), until it closed in 1959, about 15 years after it was renamed Rodeo Theatre. It was part of a vibrant business district along Illinois Street, near the intersection with Ohio Street and Indiana Avenue, which at that time extended one more block southeast than it does now. In this photo from about 1950, the theater, on the left, is advertising the 1948 film "Smuggler's Cove." On the right is The Coronado Hotel, which was above Ruch's Restaurant and Downyflake Donut Shop. The donut shop was part of one of the first franchise operations in the United States, with many locations owned by veterans.
Sources: Indiana Historical Society, Cinema Treasurers, TheDownyFlake.com
Credit: The photo is courtesy of the Indiana Historical Society and is part of the Indianapolis Recorder Collection. More images are available at images.indianahistory.org.
Please enable JavaScript to view this content.