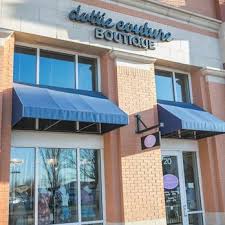 Dottie Couture Boutique, a locally owned women's fashion shop, is closing this week after 13 years in business, surprising many of the retailer's loyal customers.
Owner Brooke Magdzinski wrote in an email to customers on Tuesday that Dottie Couture will close its shop near The Fashion Mall at Keystone at 8659 River Crossing Blvd. and stop online sales at 7 p.m. Friday.
Dottie Couture ships clothing from its warehouse at 9715 Kincaid Ave. in Fishers.
Magdzinski wrote in the email that she "fought to get Dottie on the right side up post pandemic and just wasn't able to do it."
She announced in October 2019 that Dottie Couture would consolidate its stores at 8594 E. 116th St. in Fishers and 8555 River Road in Keystone into its current boutique. Dottie Couture also previously had a location at 789 U.S. 31 North, just south of Greenwood Park Mall.
Phone messages and emails sent to Dottie Couture Boutique and Magdzinski on Wednesday morning were not returned.
Customers expressed concerns on social media about receiving products they ordered and whether they would be able to use gift cards they purchased. The store conducted a buy one-get one $50 gift card promotion last month, leaving some customers with hundreds of dollars in unspent store credits.
One Facebook post had received more than 250 comments since Tuesday evening.
Please enable JavaScript to view this content.