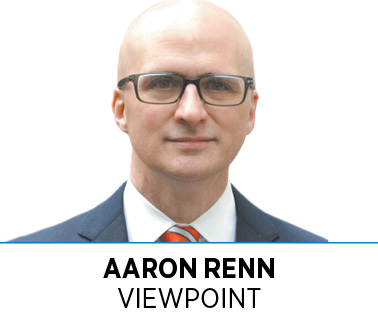 Nate Feltman recently called in his IBJ column for new big ideas for Indianapolis. One such big idea the state and region should make happen soon is a major investment by Purdue University into a significant graduate-level research center downtown. The economic development potential of this move is enormous.
Other major research universities in college towns are already making this kind of push into the heart of nearby major cities. Cornell University in upstate Ithaca, New York, built a campus called Cornell Tech in New York City in partnership with Technion Israel Institute of Technology.
In Illinois, the state has long struggled to resolve the geographic disconnect between the world-class engineering assets at the University of Illinois in Urbana-Champaign and the state's economic center in Chicago. Illinois graduates founded big-name tech firms like Netscape, YouTube, PayPal, Yelp and AMD. Unfortunately for the state, they were all started in Silicon Valley.
To keep that talent at home, the state government alone is investing $500 million in an initiative centered on a Chicago-based research center called the Discovery Partners Institute led by the flagship Illinois campus in Urbana-Champaign, not the Chicago regional campus. This initiative was so strategic to the state that it was a rare initiative developed by Republican Gov. Bruce Rauner that survived the transition to the Democratic administration of J.B. Pritzker.
And the University of Michigan in Ann Arbor is building a $300 million Detroit Center for Innovation downtown on the site of a failed attempt to build a new jail complex. That's just the first phase of what could be a larger development on the 14-acre site. This one is especially notable given that Ann Arbor is not that far from Detroit. But Michigan clearly sees the value in downtown Detroit.
These projects differ from one another, but each brings world-class-university technology assets into the heart of the state's major urban area, with a mix of education and collaborative research at the graduate level.
An urban location allows for closer collaboration with industry. It satisfies the increasing desire by students to be in a dynamic urban environment. And it also creates greater possibilities for entrepreneurial ventures that can achieve real scale that would be tough to attain in a smaller market.
Even the biggest tech employers in Champaign, Illinois, barely reach 400 employees. For a local example of the urban scaling effect, consider ExactTarget, which grew into one of Salesforce's biggest offices, with over 1,000 employees downtown.
Purdue is well positioned to do something similar—and better—by virtue of learning from what others have already done and leveraging Indiana's unparalleled public-private-philanthropic partnership capabilities. The university has excellent leadership in President Mitch Daniels and his team. They have already tamed the tuition beast and overhauled university operations. They have made major investments to upgrade the West Lafayette campus and to capture the economic potential of that market through such initiatives as Discovery Park, the Purdue Foundry and many others.
Now is the time for Purdue to initiate a major push into downtown Indianapolis as it looks to what should happen after it successfully navigates the COVID-19 disruption. This move would be a game changer for the knowledge economy of the city and state.•
__________
Renn is a researcher and writer on Midwestern cities.
Please enable JavaScript to view this content.