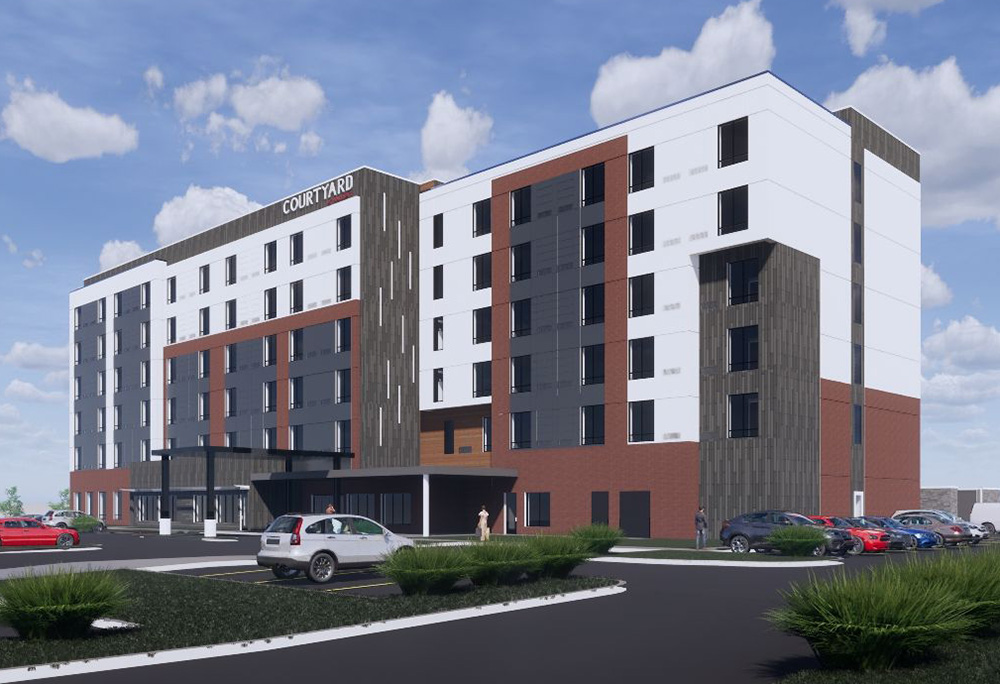 Evansville-based Dunn Hospitality Group is planning to build a $20 million, 145-room hotel near Interstate 69 and 116th Street in Fishers by the end of 2021.
Thompson Thrift Retail Group announced Monday that the developer behind the Hyatt Place/Hyatt House in Fishers District is planning another hotel in an adjacent mixed-use project called The Stations. Dunn Hospitality's new six-story Courtyard by Marriott will be one of several new buildings in the $60 million development.
Plans call for The Stations to be developed just east of the Fishers District and west of the Kroger at the corner of 116th Street and Cumberland Road.
Dunn Hospitality has closed on the purchase of the hotel land from Thompson Thrift, the seller said.
Later this year, Thompson Thrift plans to start construction on a 60,000-square-foot, four-story office building in The Stations. It also completing site work on the property for Pulte Homes, which plans to build 37 three-story town houses.
The Stations also will contain 6,600 square feet of retail space.
Eric Wojak, development director for Thompson Thrift, said utility infrastructure and curbs have already been installed for the hotel site and workers are starting to pave now to have the final site work completed by mid-June.
When it opens, the Courtyard will feature meeting space, fitness facilities, an indoor pool, room service and a bistro bar offering sit-down meals throughout the day.
"We were well-positioned with funding in place that allowed us to move forward amid the current economic climate," David Dunn, president and chief operating officer of Dunn Hospitality, said in a written statement. "We think our development timeline will enable us to build this project while the economy recovers and bring another award-winning hotel to market at an opportune time."
Please enable JavaScript to view this content.