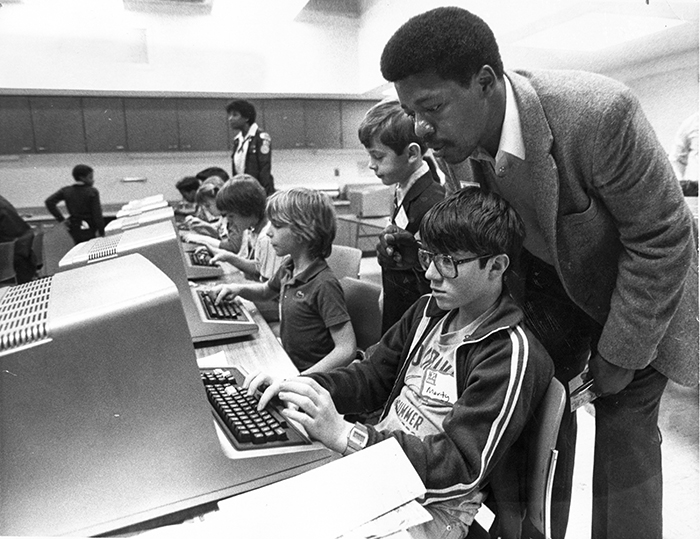 In this 1983 photo, Milton Allen helps students learn about computers during a science and engineering exhibit at The Children's Museum of Indianapolis. Allen owned Computer Kids, a company that aimed to teach children ages 8 to 14 "to operate and program micro-processors," according to The Indianapolis Recorder, where the photo ran. Without such skills, The Recorder said, "you can expect your child to be ranked as under-educated within the next five years." The Children's Museum science and engineering exhibit was sponsored by central Indiana companies and organizations and focused on microcomputing, robotics, biomedicine and other emerging technologies.
Sources: The Indianapolis Recorder, Indiana Historical Society
Credit: This photo is courtesy of the Indiana Historical Society and is part of the Indianapolis Recorder Collection. More images are available at images.indianahistory.org.
Please enable JavaScript to view this content.