Hordes of visitors—or what seems like hordes after a year in a pandemic—are expected to inject at least $100 million into the city's economy when they arrive next month for the NCAA men's tournament.
But even after the NCAA said Feb. 19 that some spectators will be allowed at the games, local tourism officials and economists are still tempering their financial expectations.
City officials have touted the three-week event as having a probable "nine-figure economic impact," even without spectators taken into account. Surely, the anticipated influx of thousands of visitors will help the bottom line—largely because of hotel stays, meals and visits to local attractions—but it's not yet clear how much.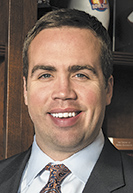 Ryan Vaughn, president of the Indiana Sports Corp., said internal projections have "only gotten better" since the news that tournament venues will be permitted to seat up to 25% of capacity. COVID cases and hospitalizations across the state have tumbled in the weeks since the NCAA announced Jan. 4 that it would hold the entire event in central Indiana.
For now, Vaughn, local leaders and even the expert hired to study the event's economic impact are cautious about putting a number on the difference fan attendance will make.
"We tend to take a conservative approach," Vaughn said. "I think a nine-figure impact is [still] a responsible way to look at it, but I would hesitate to say" a more specific number.
The Indiana Sports Corp. has hired Rockport Analytics—a Pennsylvania-based firm that has studied the 2012 Super Bowl, past Final Fours and the Indiana Convention Center—to calculate the tournament's economic impact.
Ken McGill, the firm's managing director, said it's too soon to calculate the increased impact fans will bring.
Economic impact takes into account dozens of factors, ranging from visitor spending—money spent by locals is not considered—to the cost of operating the event. Analyses often consider spending at hotels, restaurants, retailers, air travel and car rentals, along with budget-line examinations of spending by groups like the NCAA and its broadcasting partners (CBS and Turner Sports).
Before the pandemic, when Indianapolis was slated to hosting only the Final Four this year, but at full fan capacity, the Indiana Sports Corp. anticipated that event's economic impact at more than $225 million. The Final Four lasts one extended weekend, whereas Indianapolis will now play tournament host for three full weeks.
The 2019 Final Four in Minneapolis—the most recent, since last year's tournament was canceled—brought that city $143 million, according to Rockport. Only $41 million of it was attributed to sources other than fans, McGill said.

"It's unlikely that the economic impact, when we're done with all this, will be as large as it could have been if we had full capacity, but it's still going to be significant," he said. "That significance is a breath of fresh air relative to what we've seen with [the loss of] the normal day-to-day activity associated with events and tourism in general."
Spectator tallies are likely to be swayed by how the NCAA handles tournament game sessions. In the past, a session generally comprised two games, with one set of tickets for each session. This year, each game might be considered a separate session, since cleaning will create lulls between games. If that's the case, the total number of fans will likely increase because capacity limits will apply per game rather than per session. The NCAA declined to comment, saying it plans to share ticketing details in early March.
A preliminary estimate by IBJ found as many as 100,000 people could attend the first round of the tournament—if every game is sold out and each game is its own session. The spectator total could reach 250,000 by the end of the tournament, depending on how many people stay or return to Indianapolis for later rounds.
Each of the tournament's 67 teams can include up to 34 people in the school's travel party, totaling nearly 2,280 people. And each participant will be allocated tickets for up to six family members—about 204 additional fans per team, or 13,670 people—who will be included in the capacity total for each venue.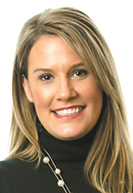 Local officials have also said they expect about 2,000 media members to descend on Indianapolis throughout March and early April for the NCAA tournament, plus the Big Ten men's and women's tournaments in early March.
Like Vaughn, McGill stopped short of predicting a specific economic-impact figure from the NCAA tournament, but he said it is a "worthwhile" switch from hosting just the Final Four.
Carrie Kennedy is managing senior principal of Tripp Umbach, a consulting services firm based in Pittsburgh that specializes in economic-impact studies. The firm has not conducted its own analysis of the tournament, but Kennedy said hosting the entire tournament would likely produce an economic impact on par with or ahead of the city's pre-pandemic expectations for just the Final Four.
"At first glance, I would think that they would break even—even being at 25% capacity," Kennedy said. Indy is "going to get their value back, if not make even more money on the hotel situation; if the teams are staying there [for an extended period], the food and retail and all of that will go along with it, too. Most likely that will benefit the community."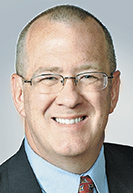 Ball State University professor Michael Hicks said he expects the tournament to bring the state $240 million to $280 million.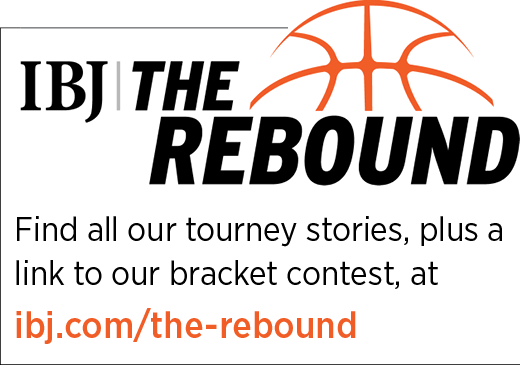 "The fact that they have fans makes this a much bigger event, because fans will do what fans do," Hicks said. "I think we'll see a fairly active three-week period."
The tournament will also be a huge boon to the state from an exposure standpoint. IBJ reported last week that Apex Marketing Group Inc. projects $43.3 million in equivalent media exposure for the state, based on ad rates for tournament-game telecasts.
Regardless of how many people make the trip, the addition of fans to the tournament is likely to be a windfall for hotels and restaurants, said Patrick Tamm, president of the Indiana Restaurant and Lodging Association.
"This is beyond our best expectations," he said. "But we are also under an intense spotlight, so restaurants and hotels have to do the right things during this time period to ensure … we're able to welcome all these guests and make sure that everyone has a great time."•
Please enable JavaScript to view this content.