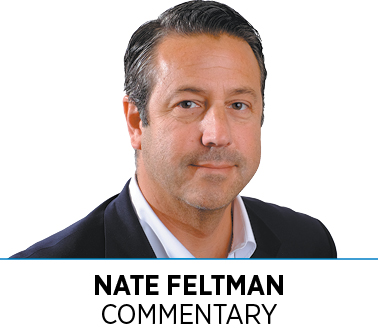 This week animal health giant Elanco broke ground on a headquarters that will occupy 40 acres of the former GM stamping plant. The decision to locate its headquarters in downtown Indianapolis and create a state-of-the-art animal health campus is significant for many reasons.
First, Elanco's decision to move from Greenfield to downtown Indianapolis is a rare suburban-to-downtown relocation. For years, the trend has been the other way around, including the recent announcement that Republic Airways will move its corporate headquarters and training center to Carmel.
A growing and thriving downtown Indianapolis is an essential element of Indiana's growth and resurgence. While new suburban investments and development adds to our region's vibrancy, we cannot neglect our city's core. As the saying goes, you cannot be a suburb of nothing.
It is important to remember that massive downtown investments (e.g., convention center, sports facilities, museums, IUPUI, White River State Park, the canal) preceded the fast growth of the donut counties. Greater central Indiana makes up nearly 50% of our state's GDP and Indiana's fastest growing counties border Indianapolis. However, the region as a whole must continue to prioritize downtown development. Failing to do so risks slowing the region's overall growth and stunting economic opportunities for millions of Hoosiers.
Second, landing Elanco's headquarters creates an unparalleled opportunity for future growth in a critical and growing industry. CEO Jeff Simmons' goal is to make Indianapolis "an epicenter of animal health innovation." While a bold goal, Simmons has proven he is a bold leader who prioritizes the growth of his company, as well as the community. Since taking the helm of Elanco, he has aggressively grown the company, including acquiring Bayer's animal health division for more than $7 billion. It was the Bayer acquisition that paved the way for the new global headquarters.
Elanco's headquarters will include incubator space intended for scientific discoveries that can be spun out into new companies. A collaboration model with local business incubator High Alpha has already been established as the two organizations partnered to create Athian, a company formed to monetize environmental footprint reductions within the food system.
Third, the location of the new headquarters helps connect the near west side of the city with the downtown core, bringing renewal to a part of the city that has been hard hit. The campus will sit on the site of the former GM stamping plant that once employed 5,500 workers. The city will invest in a bridge that will connect the neighborhood to the heart of downtown, bringing more opportunities to the neighborhood and utilizing the White River as a city asset.
Lastly, the announcement once again illustrates why business often is a force for good. The positive impact of Lilly in our community is staggering. In addition to producing life-saving medicines and creating high-paying jobs and investments in our community, Lilly has now spun out two Indiana headquartered, publicly traded companies—Elanco and Corteva. Lilly also gave us the Lilly Endowment, one of the largest foundations in the world that makes critical investments throughout our state.
I am sure that Col. Eli Lilly would be thrilled to know the impact his company continues to have on his home city and state. It's fitting that Elanco stands for its namesake, Eli Lilly and Co. After 140 years, Elanco and its CEO Jeff Simmons are living up to Col. Lilly's charge: "Take what you find here and make it better and better."•
__________
Feltman is publisher of IBJ. Send comments to nfeltman@ibj.com.
Please enable JavaScript to view this content.