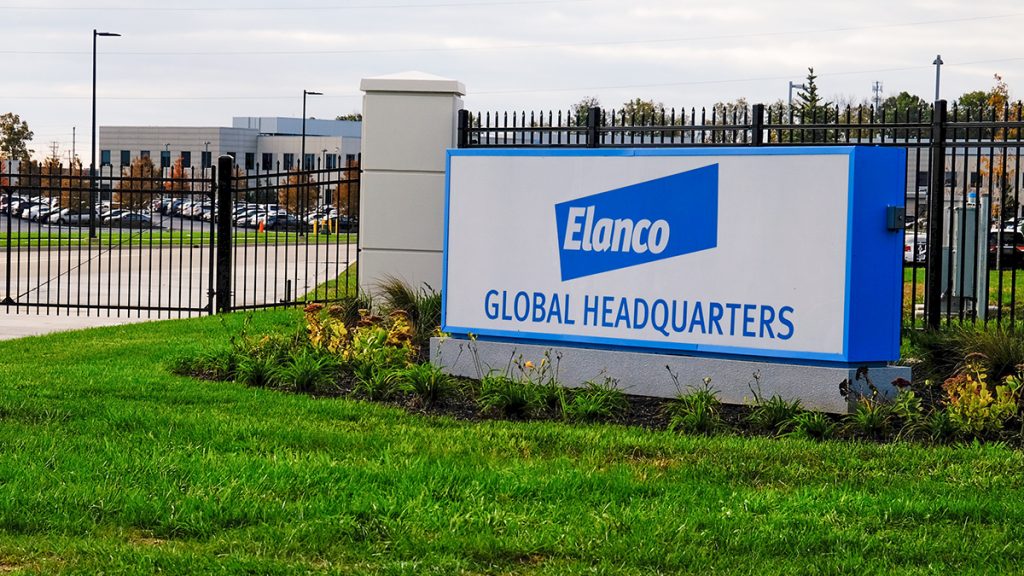 Elanco Animal Health Inc. said Wednesday it plans to cut 900 jobs across 40 countries, the first step in what is expected to be a major restructuring following its massive $6.9 billion acquisition of German conglomerate Bayer AG's animal-health division in August.
Greenfield-based Elanco, which makes a wide assortment of animal vaccines and pest-control drugs, said the cuts would happen primarily in sales and marketing, but also research and development, manufacturing and quality, and back office support.
A company spokeswoman said "less than a dozen" jobs in Indiana would be affected. Most of the cuts will take places in Elanco's sprawling sales organization around the world, she said.
Elanco has more than 2,100 employees in Greenfield, Indianapolis, Terre Haute and Clinton. Its Greenfield headquarters is spread out in five buildings over 20 acres in Progress Park industrial park on the city's north side.
"Elanco leadership has quickly evaluated the capabilities, structure and staffing of the combined business required to meet its goal of being an agile, fit-for-purpose global leader dedicated exclusively to animal health," the company said in its announcement.
In an interview in August with IBJ, Elanco CEO Jeff Simmons declined to say how many layoffs would occur overall as a result of the huge acquisition. He also declined to say if the company headquarters would remain in Greenfield.
The combination of Elanco and Bayer Animal Health has boosted Elanco's workforce from 5,800 to about 10,000. Simmons has said he plans to get about $300 million in savings by cutting duplicative functions and jobs, but has not said how many workers would be laid off in total.
The announcement called the layoffs the "first phase of Elanco's disciplined process to capture greater value."
"The team has rapidly applied our historic integration experience to move with speed and decisiveness and capture initial synergies even during the continued challenges created by the COVID-19 pandemic," Simmons said in the announcement.
"After our early view of the combined business, we have full confidence in delivering $275 million to $300 million in synergies, with the first two-thirds coming in the first 30 months," he said. "Today's actions will reduce duplication and increase efficiency within our global footprint, while the team builds longer term plans around procurement savings, SKU optimization and streamlining manufacturing processes. While decisions that affect our employees are always difficult, we remain committed to treating affected employees with our guiding value of respect and following all local consultation processes."
The cost of the proposed actions is expected to be between $190 million and $210 million with approximately $170 million to $190 million in severance and approximately $20 million in asset impairments and other charges, Elanco said.
Cash severance payments will be distributed over the next two years. Elanco expects to incur a restructuring charge of $130 million to $145 million in the third quarter, along with another $40 million to $45 million in the fourth quarter. The remaining estimated $20 million will be incurred in 2021.
Elanco said it expects to realize at least $100 million of annual compensation and benefits savings toward the planned synergy goal of $275 million to $300 million.
"We see the deal rationale coming to life as we bring together our longstanding focus on the veterinarian with Bayer's direct-to-consumer expertise to open new opportunities, particularly given pet owners' increased desire to access care and products via online, retail, telemedicine, and direct to the doorstep channels," Simmons said in the announcement.
Elanco also announced it has made a $100 million payment on a term loan connected to the acquisition, and said it has sufficient liquidity to begin paying off further debt.
Please enable JavaScript to view this content.