A new state commission is at work evaluating what Indiana needs to become a major player in the electric vehicle production industry.
Members have spent the last few months conducting research on everything from the capabilities of Indiana's current auto manufacturers to potential opportunities for research and development within the EV product industry.
The 10-member Electric Vehicle Product Commission was formed by the Legislature last year to explore how Indiana's automakers and its workforce can adapt to the evolving electric vehicle industry as it works to meet President Biden's goal of accounting for half of all U.S. vehicle sales by 2030.
The commission's members consist of industry representatives—including Energy Systems Network, United Auto Workers, Toyota, GM and Stellantis—along with four state lawmakers. The group has been meeting since November to pull together by Sept. 30 a report for the Indiana Economic Development Corp. on industry evaluations and suggestions for potential legislation.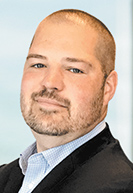 Commission Chair Ben Wrightsman, CEO of Battery Innovation Center, said a lack of skilled workers is a growing concern among industry leaders. The EV Product Commission is working with Purdue University and Ivy Tech Community College to research the current workforce and ways to skill up workers for the EV industry.
The MIT Roosevelt Project released a study in March looking at the future of the auto industry as the nation transitions to electric vehicles.
The study estimated Indiana, Michigan and Ohio could see up to 3.1 million new jobs connected to the EV industry in the next 30 years. But the transition in those states also could result in significant job losses without proper preparation.
Evaluating the workforce is multi-layered, Wrightsman said, including looking at how to retrain the current workforce and how to bring in the future workforce by promoting trade-schooling starting in high school and ensuring advanced-degree classes in college align with what the EV industry needs.
Other action items focus on Indiana's current inventory of electric vehicle products and its opportunities for growth.
The three company representatives on the commission—from Toyota, Stellantis and GM—will provide reports on their current efforts in transitioning to making electric vehicle products.

Stellantis Director of Operations David Dukes in February presented the commission with a report outlining the company's innovation and workforce proficiencies and described the manufacturing skills needed for a propulsion-system engine versus those for an electric vehicle.
Last fall, Stellantis (formerly Fiat Chrysler) announced it would invest $229 million to retool its Kokomo plants to produce electric vehicle transmissions. More than 660 employees in Kokomo are being retrained.
The commission is also reaching out to other major auto manufacturers around the state to contribute to the report as well, Wrightsman said.
The EV commission is part of Indiana's ongoing effort to capitalize on the EV industry, as Gov. Eric Holcomb and Secretary of Commerce Brad Chambers have said in recent months that they want Indiana to lead in the industry.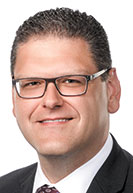 The IEDC is overseeing the commission in an advisory role to provide research data and help with writing the report. Dave Roberts, IEDC executive vice president of entrepreneurship and innovation, declined to be interviewed for this story and instead offered a written statement.
"Indiana is committed to leading the global effort to advance the future of mobility, and we are gaining momentum across the state through our strong collaborations," Roberts wrote. "Electric vehicles are an important next step to the vibrant mobility ecosystem in Indiana, and we're excited to support more investment and development across the state."
Wrightsman noted that, while the commission is focused on the production aspect of electric vehicles, it is also keeping in mind the "EV ecosystem" and plans to consider efforts to build out a charging infrastructure and the impact of an increasing number of electric vehicles on the state's power grid.
"Individually, as a commission, we've said, we owe it to those before us and those after us and those around us to … not have our blinders on and [do only] what we need to do," Wrightsman said.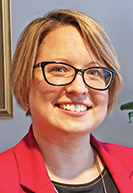 Kerri Garvin, executive director of Greater Indiana Clean Cities, has been attending most of the EV commission meetings. She said she appreciates the commission's looking beyond just its specific assignment.
"They're understanding there's a whole sort of ecosystem … and I've used that phrase many times with people, because you can't do things in this sort of vacuum or a tunnel … there's so many moving parts to this area," Garvin said.
She added that she hopes the commission report results in more public policy to show that Indiana is a player in the EV product industry.
The report due in September is just the first. The commission will operate until 2026, and Wrightsman does not want the first report to be viewed as a final solution.
"I hope it's a road map for, 'What do we know today? What did we know leading up to this and what are we already [working on for] tomorrow?'" he said.•
Please enable JavaScript to view this content.