Indianapolis-based Elevate Ventures Inc. is launching a new three-day innovation conference, Rally, which is designed to spark innovation by bringing together hundreds of companies, entrepreneurs, universities and investors from a range of different sectors.
The event, scheduled for Aug. 29-31 at the Indiana Convention Center, will include a pitch competition with $5 million in prizes, more than 200 speakers, and opportunities for entrepreneurs to demonstrate their innovations and meet individually with potential investors.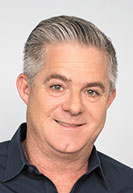 The firm's goal is to draw 5,000 attendees this year—and to reach cumulative attendance of 100,000 over the first five conferences, said Elevate Ventures CEO Christopher Day.
"The purpose of Rally is to be the world's largest cross-sector innovation conference," he said.
Rally replaces a previous Elevate Ventures event, Kinetic, which launched in 2018. Kinetic typically drew several hundred attendees—but Elevate Ventures is thinking much bigger with its new event.
The emphasis will be on what Day called "creative collisions," or the bringing together of a wide range of people from inside and outside the state, to nurture innovation. Indiana has strong rankings in things like infrastructure, cost of living, low regulatory burdens and other elements that create ideal conditions for entrepreneurship, Day said, but outsiders often don't know this.
"The world doesn't realize the magnitude of what we have here," he said.
Elevate is still working to assemble its lineup of speakers and programming, and Day declined to reveal the expected cost of the event other than to call it "a multimillion-dollar event." Funding will come from a mix of sources, he said, including the Indiana Economic Development Corp., sponsors and in-kind donations.
Elevate Ventures is hosting the event in partnership with the Indiana Economic Development Corp. Elevate is a not-for-profit organization that serves as a venture capital firm for the IEDC, the state's public-private job-creation agency. Elevate invests in Indiana startups, and most of its venture capital comes from the state's 21st Century Research and Technology Fund, which is administered by the IEDC.
Other event partners include Indianapolis-based venture studio High Alpha, Wisconsin-based business accelerator Gener8tor, and Indianapolis-based Powderkeg Ventures LLC, which helps connect tech startups, investors and jobseekers in non-coastal markets around the U.S.
The hope is that Rally's partners can promote the event through their own networks around the country, Day said.
Rally will be organized around six different "innovation studios," each focused on a different area: software, health care, agriculture and food, hard tech, sports tech and entrepreneurship.
The pitch contest, called the Rally IN-Prize Competition, will award five $1 million cash prizes. Participating startups must have a significant Indiana presence, with a product or service that was conceived no earlier than January 2021. The startups must also have a total addressable market of more than $500 million, and they cannot have raised more than $10 million in venture funding to date.
Event tickets went on sale this week. Startups have until May 19 to apply for a spot in the prize competition. Rally organizers are also accepting recommendations for event speakers and session topics.
Elevate Ventures CEO Christopher Day and Julie Heath, vice president of entrepreneurial ecosystems at the IEDC, will talk about the event on this weekend's Inside INdiana Business with Gerry Dick television show. In the Indianapolis market, the show airs at 8 a.m. Sunday on CBS affiliate WTTV-TV Channel 4.
"Indiana has all the right ingredients to be a place where companies can grow and thrive," Heath said in written remarks. "Rally shines a spotlight on these resources and cultural strengths, which entrepreneurs can lean into to quickly get connected to the right, high-quality resources at the right time, which can help them grow twice as fast as entrepreneurs who don't. Additionally, events like Rally bring together disparate stakeholders–entrepreneurs, investors, as well as business and thought leaders–to forge creative collisions and promote local and global connectedness right here in Indiana."
More information on the event is available at www.rallyinnovation.com.
Please enable JavaScript to view this content.