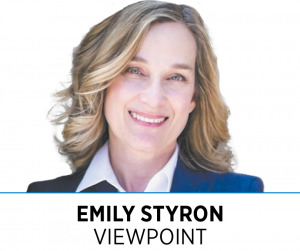 Part of the economic development strategy for many Indianapolis suburbs has shifted to a heavier focus on regional collaboration. Another key strategy has been achieving a balance between embracing innovative growth and protecting the sense of place we cherish.
In Zionsville, our team has breathed new life into initiatives centered around regional collaboration, sense of place and quality of life. As part of Gov. Eric Holcomb's Regional Economic Acceleration and Development Initiative, better known as READI, we partnered with three counties—Hamilton, Madison and Marion—and the cities of Carmel, Noblesville, Fishers, Westfield, Anderson, Indianapolis and McCordsville to form the White River Regional Opportunity Initiative.
We assessed the needs of our communities and prioritized them to make our case for investment from the state that we could leverage locally. This has allowed us to optimize the economic development opportunities driven by our connections within the region while maintaining the sense of place our community has grown to love and expect.
One project in particular, the Zionsville Gateway Area, is now a major focus due to our READI partnership. This project will serve as a beautiful and inviting entrance to our town while providing a sort of welcome mat for all who visit. For more than a decade, Zionsville's first impression to visitors was a gravel corner lot and a vacant building with a detached gutter. I knew then we could do better at attracting talent to the region by presenting a welcoming space with pathways, multi-modal connectivity, green space, public amenities, thriving businesses and housing, among other things.
Three years ago, I decided to run for office as a first-time candidate because I wanted to talk about issues and opportunities that I did not see our town government addressing. More importantly, I wanted to take action like so many other elected officials in our region. Over the past three years, Zionsville has landed the first new corporate headquarters in Creekside Corporate Park in four years (Rahal Letterman Lanigan Racing) and most recently announced that Graham Rahal Brands is purchasing two lots in Creekside Corporate Park for a new headquarters. While Indianapolis remains the racing capital of the world, Zionsville is becoming a hub for motor sports innovation.
We also adopted the Town's first climate action plan. As a part of that, we are now in talks about adding Carpenter Nature Preserve, a 215-acre property formerly known as Wolf Run Golf Club, as a park and nature sanctuary for future town enjoyment. We recognize that we can grow and still maintain our sense of place. With all our economic development accomplishments in downtown Zionsville, Creekside Corporate Park and other areas around town, Zionsville is growing while maintaining our "town within a park" moniker.
Regional collaboration through READI has prompted and enabled elected officials from cities and towns in central Indiana to work together on issues impacting our overall health and competitiveness. However, we also recognize that the health of our region is dependent on the strength of all our individual communities to value sense of place as we work to bring business home. It is the continued balance of these entities that will ensure the success, not only of the READI program, but of similar regions around the state.
Let's keep it going.•
__________
Styron, a Democrat, was elected mayor of Zionsville in 2019.
Please enable JavaScript to view this content.