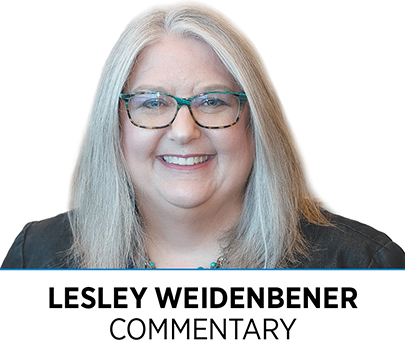 At the start of the year, I mentioned here a few new things you could expect to see from IBJ in 2022—and several of those are happening now. So, I wanted to provide a bit of a refresher about them.
First is the start of an entrepreneurship column, which is running every other week, alternating with our long-standing workplace column. We are excited about what we think is a great roster of columnists who will bring you insights about starting or running your own business—often while trying to balance family or even another job.
The feature launched last week with a column by Tiffany Sauder, founder and CEO of Element Three, an Indianapolis-based marketing consulting firm, and host of the podcast "Scared Confident." Sauder wrote about what she's learned in 13 summers of being a working parent. In other words, how do you dedicate enough time to your kids and your business?
She has three great tips, which include asking your family what means the most to them.
"I just can't do all of it in the summertime," she writes. "When I have flexibility in my schedule, I've learned to ask my crew, 'What is most important to you?' Instead of guessing what they want from my time, I ask them. This way I know the thing that is most meaningful to them gets done."
This week, we have an "In the Workplace" column by Liz Malatestinic, and next week, we'll have our second entrepreneurship column, this one by Angie Stocklin, a co-founder of One Click Ventures, which was acquired in 2018 by the multinational eyewear company FGX International. Stocklin is now an angel investor and a lecturer of entrepreneurship and innovation at Purdue University.
Two other entrepreneurship columnists are also lined up. Ilya Rekhter co-founded and was CEO of DoubleMap, a system that helped parents and others track school buses, until the company was acquired by Ford. At IBJ's Fast 25 event last week, where he was the keynote speaker, Rekhter formally announced the launch of Megawatt, a Bitcoin mining startup.
Also, Kim and Todd Saxton, who have been workplace columnists for IBJ for several years, are moving over to the entrepreneurship column. Both are professors at the Indiana University Kelley School of Business at IUPUI and co-authored "The Titanic Effect: Successfully Navigating the Uncertainties that Sink Most Startups."
Last year, the Saxtons wrote a column headlined, "Who can be an entrepreneur? Almost any of us." They were a natural fit for this new feature.
A few other updates:
◗ IBJ Media's Indiana 250—a book listing influential people in Indiana—will publish on July 22, the day after a reception for those on the list at Salesforce Tower. IBJ, Indiana Lawyer and Inside INdiana Business subscribers will have access to the list and the accompanying profiles online. But to actually get a book, you need to be an IBJ subscriber AND be receiving print issues in the mail. If you are an IBJ subscriber who has opted out of receiving the print issue (all subscriptions include it), you can sign into your account at IBJ.com and click "add print edition" by end of day July 18 to make sure you receive the book. Or go to IBJ.com to subscribe.
◗ IBJ is working to publish its second annual 20 in their Twenties list, but this year, we'll be hosting an event along with it. If you want to meet some of the region's most exciting up-and-comers, register to attend our breakfast event at 7:30 a.m., Aug. 2, at The Heirloom, 230 W. McCarty St. Go to IBJ.com and click on events to buy a ticket.
Thanks for reading IBJ, and email me anytime at lweidenbener@ibj.com to tell me how you think we're doing.•
__________
Weidenbener is editor of IBJ. Send comments to lweidenbener@ibj.com.
Please enable JavaScript to view this content.