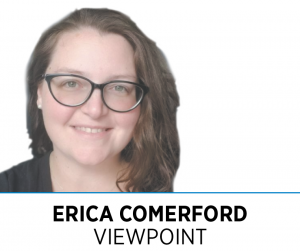 No sooner did Indiana pass a law allowing businesses to keep COVID vaccine mandates in place—as long as they provided limited employee safeguards—than the legal community started hinting that employers could get around approving religious exemptions by claiming "undue hardship."
This past legislative session, the General Assembly passed, and Gov. Eric Holcomb immediately signed into law, House Bill 1001, which in part says employees who have religious objections to COVID vaccines can use federal religious protections under the Civil Rights Act to refuse it. However, under these same federal rules, companies may claim "undue hardship" to deny religious exemptions.
So, what is "undue hardship?" And can an employer reasonably claim it to avoid religious accommodations?
According to guidance updated by the Equal Employment Opportunity Commission in 2021, "The Supreme Court has defined 'undue hardship' for purposes of Title VII of the Civil Rights Act as imposing 'more than a de minimis cost' on the operation of the employer's business." De minimis translates to minimal, so the burden must be more than minimally impactful to the business (financially and/or administratively) to qualify.
The guidance also states: 'To prove undue hardship, the employer will need to demonstrate how much cost or disruption the employee's proposed accommodation would involve." And the guidance makes it clear that, if multiple employees are requesting religious accommodations, undue hardship cannot be decided at-large and must be decided on a case-by-case basis.
Other factors must also be considered when determining whether an employer can reasonably claim undue hardship. Referencing EEOC guidance again: "Title VII requires an employer, once on notice, to reasonably accommodate an employee whose sincerely held religious belief, practice, or observance conflicts with a work requirement, unless providing the accommodation would create an undue hardship." Absent an undue hardship, as defined above, an employer must accommodate the employee's religious objection, as long as reasonable accommodations exist. In the case of an employer's new COVID vaccine mandate, it might be hard to claim undue hardship if the employee worked throughout the pandemic as an unvaccinated individual.
It is important to note that, if an employer decides to claim undue hardship, the employer is taking a risk and might end up with a religious discrimination lawsuit on its hands.
Employers should weigh the risk of lawsuits against the actual financial or administrative hardship of approving religious exemptions. In Indiana, employees can file a complaint with the Indiana Civil Rights Commission or with EEOC and have their complaint investigated and potentially resolved for free.
If an employer is found to have violated an employee's civil rights, damages can be extensive and costly, and the employer could also face a variety of nonmonetary consequences, such as compliance monitoring by EEOC moving forward. Examples of previous outcomes when ICRC/EEOC has determined an employer has violated an employee's rights include forced policy change, mandated front and/or back pay, attorney's fee reimbursement for the employee, administrative fines and penalties, and compensatory damages to the tune of $300,000.
Therefore, it behooves each employer to carefully examine its mandate and accommodation policies based on applicable law—rather than on public opinion or hearsay. The wrong decision could have a profound impact, not only on the employee but also on the business's bottom line.•
__________
Comerford is in her eighth year of advocacy at the state level. During the 2022 legislative session, she pushed for employment protections for Hoosier workers related to vaccine mandates.
Please enable JavaScript to view this content.