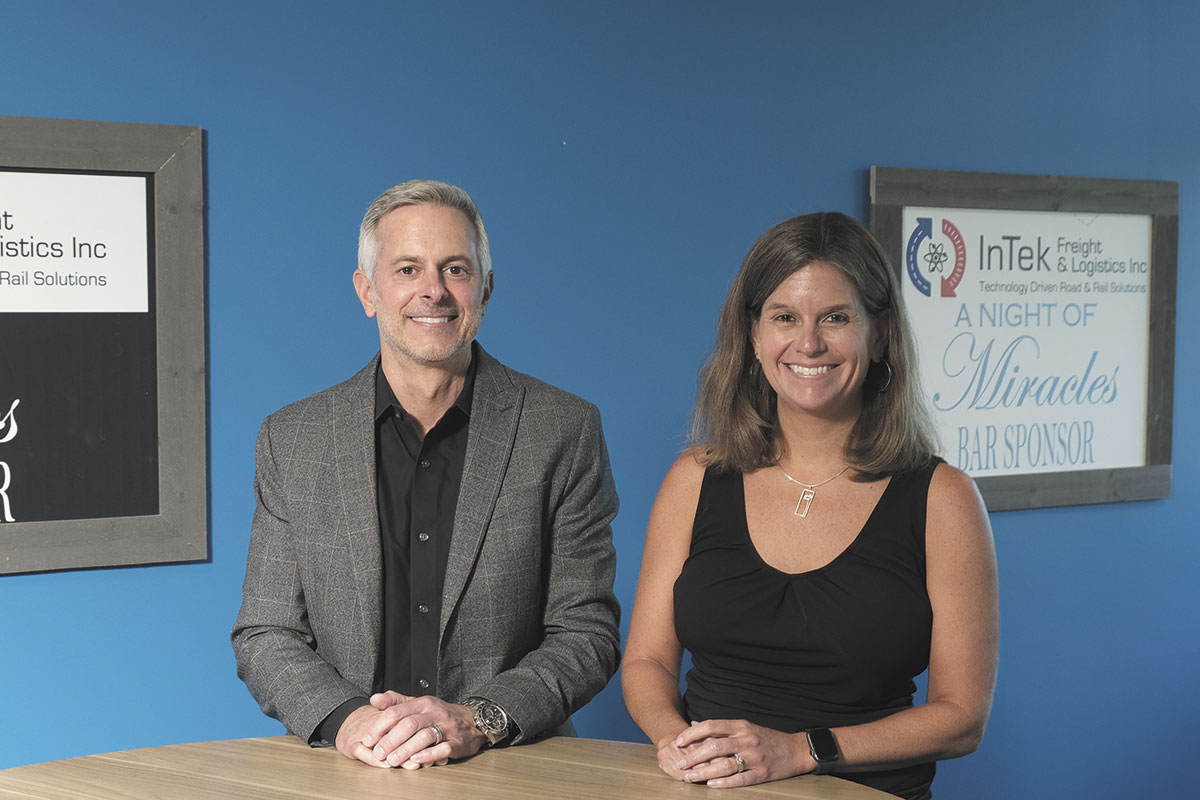 Revenue growth FY 2019 to 2021: 340%
2021 revenue: $59.9 million
Making it work: In 2021, InTek Freight & Logistics, a third-party-logistics company that ships products all over North America for customers that include Molson Coors, Steelcase chairs and Guitar Center, has had a front-row seat for all the supply chain disruptions—and has used that to its advantage. "Because of our ability to partner with some great people and because of our great team and their dedication to the customers, we've been able to see tremendous growth," CEO Rick LaGore said.
Learning to deal: When it comes to supply chain disruptions, "no one's been able to avoid them," LaGore said. "It's just how you manage through them. That's why our customers come back to us: Because if we say we can get their product from Point A to Point B, we will come up with a solution."
In one instance: One of InTek's big ecommerce customers was having a problem getting its product from China and other points overseas. The customer had been working with several freight-forwarders. LaGore told the customer: "We understand the ports better than you do. Let us go ahead and put a solution together for you." InTek became the point of contact for the different freight-forwarders, managing and tracking containers and moving them from ports inland to the customer's doorstep, which saved tens of thousands of dollars in storage fees. "They said [that], without us, they could not have been [as] successful as they were last year," LaGore said, "and they have been a great referring client."
New skills: Some of the services InTek provided, like managing containers before they were cleared from customs, were new to the company. But that's what the customers needed. "They know when they come to us, they're going to get a solution and they know the solution is going to work."
Projections: By offering more services and building business with existing customers, InTek's revenue continues to grow. LaGore projects $75 million to $80 million in revenue this year and expects to close in on $100 million in two years as InTek continues to expand. "At this point,"
he said, "the future looks bright."•
Check out more of IBJ's ranking of Indy's fastest-growing companies.
Correction: This caption on the photo with this story should have said that Shelli Austin is president of Intek. See all of our corrections here.
Please enable JavaScript to view this content.