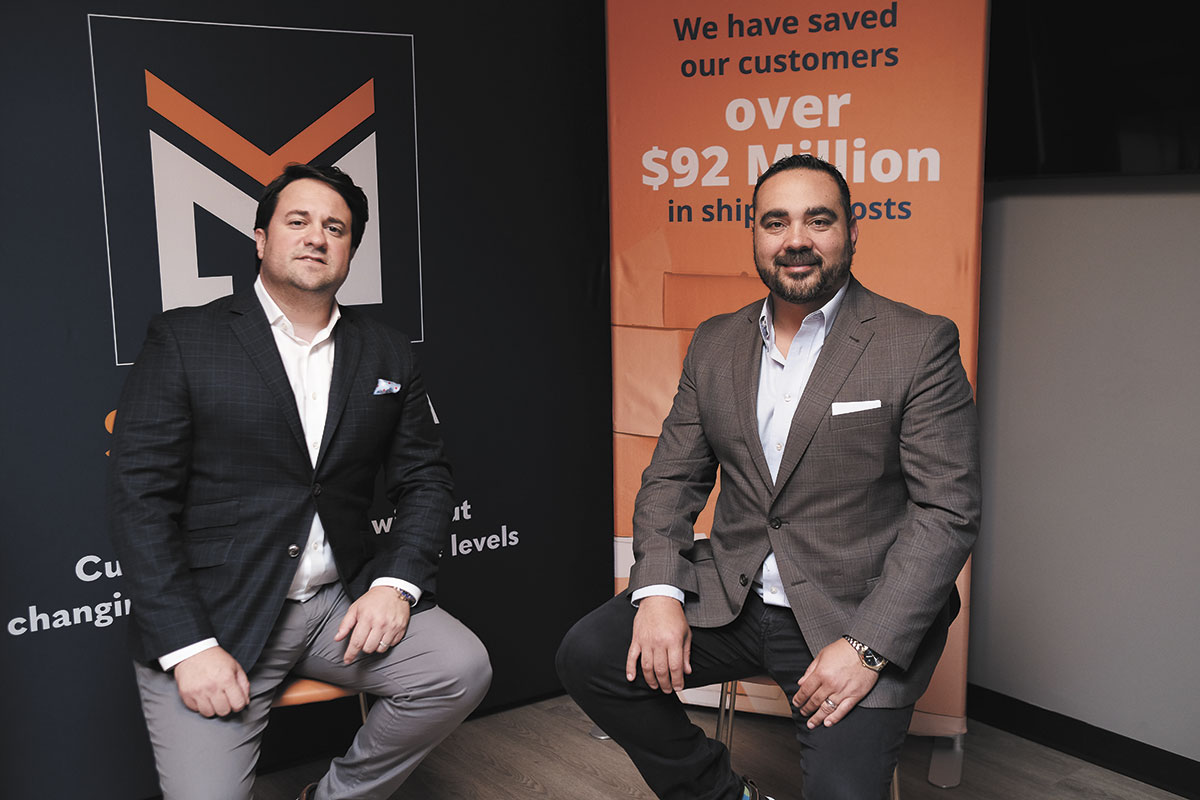 Revenue growth FY 2019 to 2021: 261%
2021 revenue: $6.5 million
Its service: ShipSigma's clients are businesses that do a lot of shipping and want to lower their costs. CEO and co-founder Chase Flashman said his company's proprietary software makes sure customers are always receiving the lowest possible parcel shipping rates without having to change carriers or service levels.
Customer base: The company's clients are Fortune 500, Fortune 1000—anyone spending more than $1 million a year on shipping. Last year, clients saved an average of 25.2% on what they were spending with UPS and FedEx—close to $400,000 in savings, Flashman said.
Tech company: Everybody says they're going to save you money, Flashman said, but ShipSigma built its system and technology to be able to perform data analytics on a company's raw UPS and FedEx invoice data and give the company a shipping savings guaranteed. "We can tell them how we're going to reduce their costs before we engage with them," he said. "And once we're engaged, we only get paid a percentage of the savings. So they don't have to create a budget for this. We're a self-funded project."
History: Flashman worked for UPS for about 10 years before leaving to become a consultant. He met his business partner, Deyman Doolittle, who also was a consultant. They noticed a lack of technology and data analytics for high-volume UPS and FedEx parcel shippers and decided to start ShipSigma in 2018. Doolittle describes their approach as similar to "Moneyball," the approach some baseball teams have adopted in which they use analytics to get the best results at the least cost.
Forecast: Flashman said ShipSigma plans to achieve 75% to 80% growth this year and expects annual revenue of $12 million. The company also has grown from 13 full-time employees in 2021 to 21 already in 2022. It just signed a long-term lease downtown and is moving its software and product development from offshore to Indiana, where it is working with TechPoint and the School of Informatics and Computing at IUPUI. "We are proud to be a Hoosier company based in Indianapolis," Doolittle said.•
Check out more of IBJ's ranking of Indy's fastest-growing companies.
Please enable JavaScript to view this content.