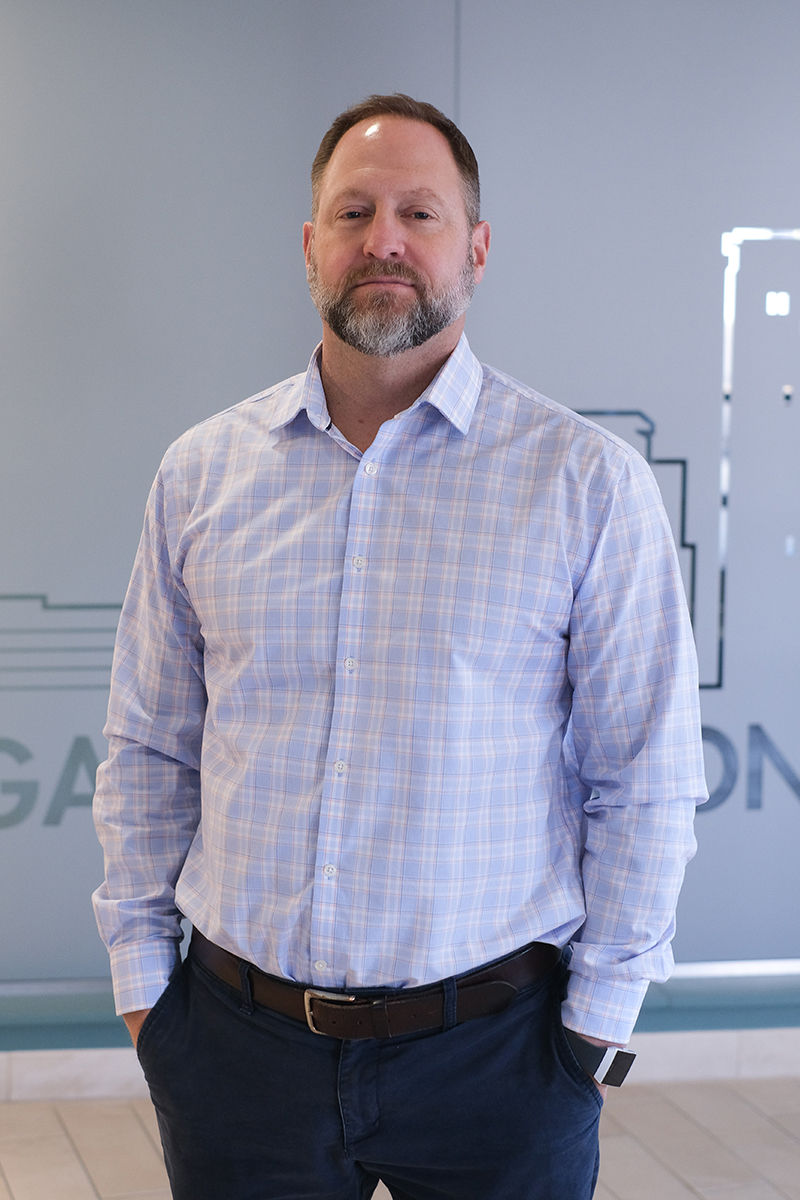 Since joining the firm in 2016 as a vice president, Paul Okeson has led Garmong to exponential growth. He was tapped as the company's president in January and has big plans for its future.
How did you get to be involved in Garmong—what was your journey like and what made you interested in joining the company?
My father ran a small construction company in Fort Wayne, Indiana, but I didn't pay a whole lot of attention to what he was doing when I was a kid—I find it a little bit ironic that I even ended up in the industry.
In 2008, I served as Mayor [Greg] Ballard's first chief of staff. We were dealing with a lot of challenges in how to spark construction and growth through capital projects in Indianapolis during very trying economic times. Creativity was the name of the game, and we looked for partners that were very creative, so I got an insider's look at how deals were put together and the effects of construction on a community.
When you joined Garmong in 2015, the firm's annual revenue was around $60 million, whereas it's now around $200 million. How much do you attribute your joining the team to Garmong's growth?
One of the things that was attractive to me coming here was this sense of reputation and resume; we had what was a small but mightily growing Indiana company that has always put the family name behind every project.
I've placed a lot of importance on the fact that protecting the reputation while trying to grow our brand is always at the top of the list. If we keep our eye on making sure that our reputation stays intact while we build our resume, we're going to enjoy success and growth.
What are your goals for Garmong, from a revenue and staffing standpoint?
In five years, we would like to double the size of the company from both the revenue and staffing perspective.
What are the firm's plans for further integrating its development component?
We have a development arm, Garmong Development, but we're developing strategies and a focus that allows that branch to become more of its own entity, insofar as it will create and maintain its own projects.
What can you tell me about your approach to leadership?
I remember watching my dad sitting by the phone one night waiting for a phone call on a job they'd bid on for a water treatment plant. I was 10 or so, and I just asked him what he was doing. I remember him saying it doesn't matter if it's a $50,000 job or a $50 million job—something unpredictable is going to happen and how you deal with that is what will determine your success or failure in this industry. I didn't really pay much attention to that at the time, but it kind of came rushing back as I got into the business.
It's an unpredictable world, but you can anticipate how you're going to deal with situations. Are you going to be part of finding solutions and working with your clients to take an undesirable situation and create a successful outcome? Or are you going to stick to the letter of the contract and walk away? If you pulled your hair out every time there was a problem, you'd be bald within the first couple of years in the business. You have to adjust to the way that you work with people so you can finish the marathon.•
Please enable JavaScript to view this content.