Carmel, Fishers and Noblesville are among roughly 50 cities nationwide that are now projected to receive less than half of the federal COVID-19 relief money they originally expected, based on revised estimates released last month.
The communities—which were recategorized as larger cities in the newest estimates—had not yet earmarked the spending, so the change won't disrupt any plans or projects.
Still, Noblesville leaders say they will try to have the original estimate restored.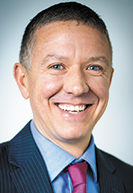 "It was a little bit of a curveball," said Matt Light, the deputy mayor of Noblesville, which is now projected to receive $6 million, down from an estimate of $13.5 million.
"It's certainly difficult to be frustrated with receiving $6 million," Light told IBJ. "We're grateful for that, but when you consider that against the initial plans, it does require an adjustment."
The money is part of the American Rescue Plan passed earlier this year.
Shortly after the bill passed, the U.S. Conference of Mayors distributed congressional estimates of how much funding cities would receive.
But in May, the U.S. Department of Treasury revised those projections for 140 communities, with several dozen seeing drastic reductions.
"We're still working through our partners at the state and the congressional delegation to get a better understanding of why the change was made," Light said.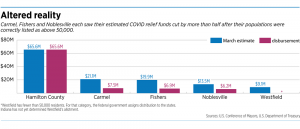 Michael Wallace is the legislative director for housing, community and economic development at the Washington, D.C.-based National League of Cities and a former Indianapolis resident. He said most of the congressional estimates for the 19,000-plus cities, towns, villages and other units of government across the nation were accurate.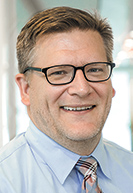 However, Wallace said, about 50 cities were initially categorized as essentially big fish in small ponds when they should've been small fish in big ponds.
In other words, in the first estimates, they were competing for funding against cities smaller than they were, so their share was large. But when they were recategorized into the pool of large cities, they had to share with bigger communities that took more of the money.
Cities like Noblesville, Carmel and Fishers "should have always been in the bigger-cities pot" of populations above 50,000, Wallace said. "But they have a legitimate grievance here. There's no doubt about it. They'd been planning for months for one set of dollars and received a different one."
Now, those communities' leaders are hoping to see a second revision in their favor while making plans to spend the smaller amount. Distributions will be allocated to cities this year and the next, and they'll have until the end of 2024 to spend those restricted funds.
What went wrong
The American Rescue Plan Act's funds are distributed to local governments in different ways, according to whether they have more or fewer than 50,000 residents.
Carmel, Fishers and Noblesville were initially misclassified as smaller units of government, called non-entitlement units, despite having populations closer to 100,000. Wallace said that's because Congress identified cities as having over 50,000 residents by looking at those that had previously established their size above that threshold in order to receive direct funding through the Community Development Block Grant program.
Because Carmel, Fishers and Noblesville had deferred their ability to directly receive federal housing funds (to save on administrative costs), instead choosing to receive the money the way a smaller community typically gets it, Congress lumped them in with smaller cities, Wallace said.
When the U.S. Department of Treasury later used 2019 census figures to determine those cities' actual size, it also factored in those relatively affluent cities' poverty rates and housing insecurity, which drastically cut the funds they'd actually receive.
"Congress really wanted funding targeted to where there was greater need for addressing COVID harm and losses," Wallace said. "With the cities over 50,000, more funding is going to go to communities with higher degrees of need in terms of poverty and housing, as opposed to the cities that went into the pandemic more well-off in terms of housing and other things."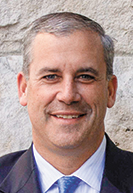 Matt Greller, CEO of the Association of Indiana Municipalities, said Congress should not have released those estimates the way it did, since that created a certain expectation among cities. Still, he said, the lesser amounts are understandable.
"Basically, the poverty rates in Carmel, Fishers and Noblesville are nowhere near those of other communities, so their distributions are lower," he said.
Wallace said Hamilton County cities likely entered into the pandemic in a little stronger situation than many in the large-city category. There are going to be some strange discontinuities along that dividing line, he added, but understanding the problem likely won't make the outcome any more satisfying.
"I don't want to say you're a victim of your own success, but this program really is about providing a lifeline during this period of decline," he said.
Recalculating relief
Cris Johnston, director of the Indiana Office of Management and Budget, said it's important for local governments to keep in mind that those original amounts were just estimates.
"I understand that there's going to be some entities that say this is a big change, and it is in their world, but what I've found in going back all the way to the CARES Act is that you have to be mindful," Johnston said. "When they call [numbers] preliminary, they are just that."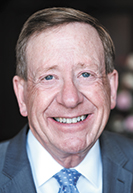 Light is still hopeful that Noblesville will eventually get the $13.5 million that was originally projected. He said the conversation with state and federal representatives is ongoing. In the meantime, the city's administration is looking at its revised amount as if it's the final figure.
Carmel and Fishers saw an even greater difference between their original estimates and new projections.
In Carmel, the original estimate of $21.1 million was reduced to just $7.5 million a few months later.
Fishers saw its $19.9 million estimate reduced to $6.9 million.
Carmel Mayor Jim Brainard provided his evaluation of the situation to IBJ by email. In addition to the difference in categorization by Congress and the Treasury, he said a small part of the original estimate's miscalculation was that the federal government used 2010 Census numbers.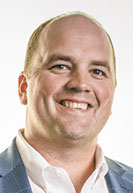 "Shortly after the estimate was released,  the 2020 census was available, which increased the number of cities with more than 50,000 people who were then entitled to a piece of the pie," Brainard wrote in an email.
Fishers Mayor Scott Fadness said there doesn't seem to be a path back to that original estimate, so the city is going to take its time in evaluating how the lesser amount might be put toward the right opportunities for the city.
"The early estimate we got was, unfortunately, just that: an estimate," Fadness said. "We will stretch whatever dollar we get as far as we can."
Picking projects
One place where the disbursements are a sure thing is at the county level. Hamilton County received the first half of its $65.6 million distribution in late May.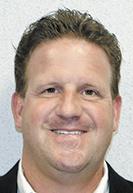 "We didn't get any chunk of a reduction like what you saw in Noblesville and other communities," Hamilton County Commissioner Mark Heirbrandt said. "We're already on top of it and have secured the dollars."
Though the county's commissioners and council are scheduled to discuss the use of those funds in greater detail at a meeting June 14, Heirbrandt said they're already considering several projects.
One initiative would fund a $3,000 bonus of sorts for county essential workers' hazard pay during the pandemic. There are also business-recovery programs that Heirbrandt said the county would likely continue, drainage and broadband infrastructure to be funded, and at least $6 million in lost revenue to be recovered in the county's heavily damaged tourism and hospitality industries.
"We've identified a number of those and are looking into which ones will qualify under the restrictions," he said.
Noblesville has a strategy and some clear front-runner projects it plans to fund with its roughly $6 million.
"The policy approach Mayor [Chris] Jensen developed is focused on one-time investments that would stimulate the local economy and recover from the economic disruption," Light said.
At the top of the city's list is chipping away at the roughly $5 million in stormwater and drainage costs included in phase one of the city's Pleasant Street extension. Light said the city might also use some of the money to make sewer connections in Wayne Township, where there's already been some development.
Giving essential workers and first responders premium pay and the continuation of small-business resilience grants are also on Noblesville's list. Light said the council previously discussed using roughly $8 million of the initial $13.5 million estimate back in April, so there will have to be some culling to reach $6 million.
"We hadn't developed concrete plans for all of the dollars; it was more conceptual and theoretical," Light said. "It may be that we have to proportionally dial back each of them, to a degree."
Fadness said the federal "money isn't really there until it's there," so he's going to wait to dedicate it to projects until the city's budget discussions this fall. In the meantime, he said, he's going to seek input and evaluate what the best use of the disbursement might be.
"What we're going to do is view this as if we had any other revenue source and plug it into our budgeting process," Fadness said. "I don't believe ours will be split evenly among different projects. It will be based on the needs of the community."
More confusion to come
Those cities might not be the only local governments that have to contend with a smaller-than-expected distribution.
Instead of receiving direct federal disbursements under the plan, local governments with populations below 50,000 will be allocated amounts from the $430 million the state is scheduled to receive in late June.
Westfield and Hamilton County's towns do not yet know how much money they will receive. The state is establishing an application process for those communities that will require them to accept certain terms and conditions and demonstrate that the amount received is not more than 75% of their budget.
The original congressional estimate for Westfield was $9.1 million, but that could fall if the state decides to give Indiana townships a piece of the pie, as well. Or, it could increase slightly if other small units of government decline the assistance.
"It has become more complicated than anyone thought it was going to be," Johnston said.•
Please enable JavaScript to view this content.