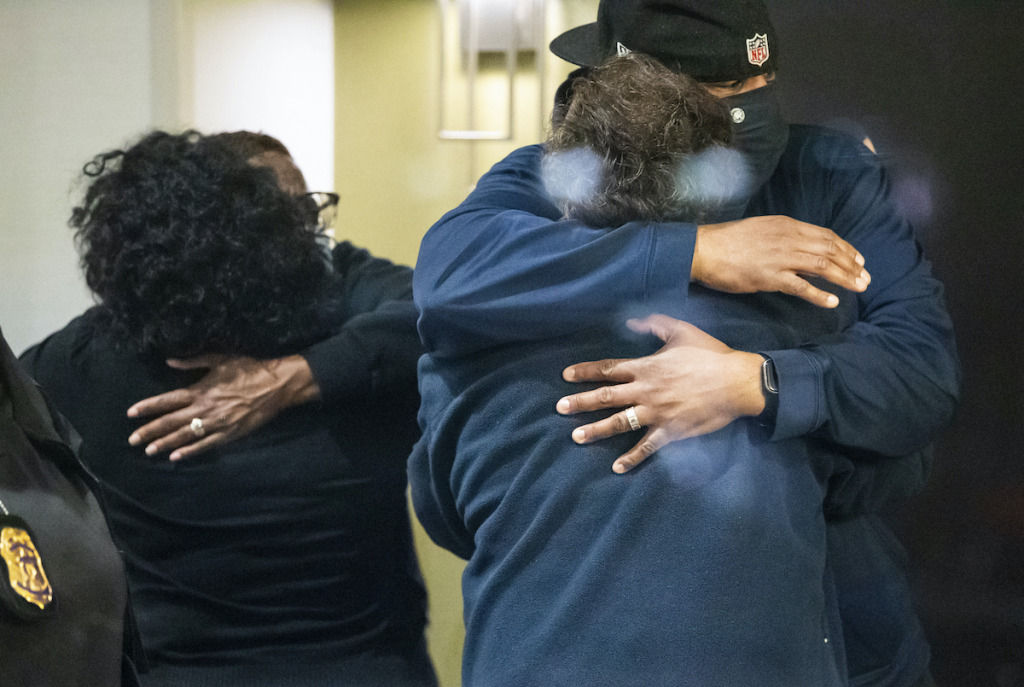 The chairman of FedEx said Friday that eight of the people who died in a mass shooting at one of the company's facilities in Indianapolis late Thursday night were employees.
The shooting took place shortly after 11 p.m. Police say the gunman shot and killed eight people and injured numerous others before fatally shooting himself. The gunman and the victims have not been publicly identified.
Five additional victims with gunshot wounds were taken to the hospital, including one with critical injuries, after gunfire erupted at the ground center at 8951 Mirabel Road near Indianapolis International Airport, according to the Indianapolis Metropolitan Police Department. Two people were treated by medics at the scene and released.
"It is with a heavy heart that I write to you regarding the tragedy that occurred at our FedEx Ground facility in Indianapolis last night," Frederick W. Smith, chairman and CEO of FedEx Corp., said in a written statement. "While it will take some time to fully understand what happened, we know we lost eight team members in this senseless act of violence.
"First and foremost, I want to express my deepest sympathies to the families, friends, and co-workers of those team members. Our priority right now is in responding to the situation on the ground and helping our team members and law enforcement. We have a team onsite in Indianapolis to provide support, and we are making counselors available.
"This is a devastating day, and words are hard to describe the emotions we all feel. Please keep the Indianapolis team and surrounding community in your thoughts and prayers as we continue to support and care for each other in the difficult days ahead."
IBJ will have more coverage after a 10:30 a.m. press conference.
Please enable JavaScript to view this content.