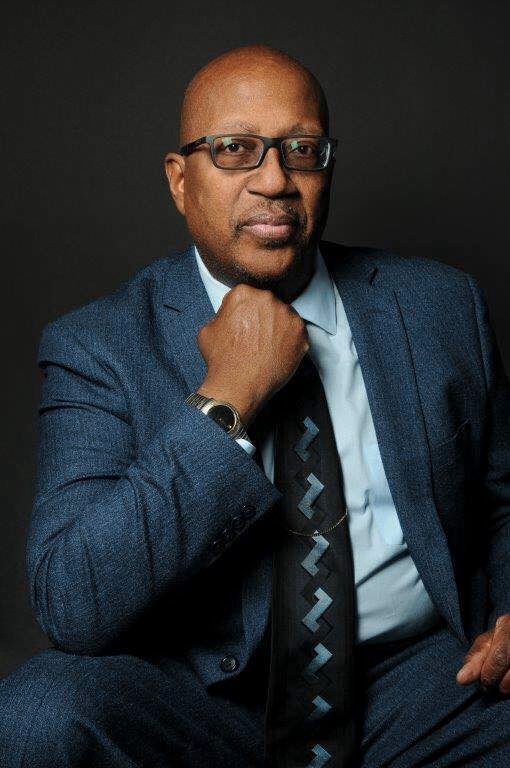 Vernon Williams first got involved with OnyxFest, a festival for Black playwrights, when someone saw a play he wrote and invited him to submit it for consideration.
That was 2019. Three years later, he's the director of OnyxFest, which is accepting scripts for its 2022 festival, which will be staged in November. Playwrights whose scripts are chosen will receive grants to produce the plays and the in-kind use of theaters for rehearsals and performances.
Williams, who is also communication and engagement strategist at IUPUI, said the program—sponsored by the Africana Repertory Theatre of IUPUI—has helped develop playwrights in Indiana and new theater fans.
Tell me about the OnyxFest.
OnyxFest is a theater festival that's purposefully designed to offer opportunities to showcase the work of Black playwrights in Indianapolis and central Indiana. It started 11 years ago, and it has grown every year since.
We are in the process right now of soliciting plays for 2022. … The selections will be made by April 15 and then the plays will be staged during the first two weeks of November, at the IndyFringe Theater on the first weekend of November and at the IUPUI Campus Center Theater on the second weekend.
How did you get involved in this program?
In 2019, I wrote a play called "The Price of Progress," about Indiana Avenue as part of IUPUI's 50th year celebration. … When the person who was at that point in charge of OnyxFest saw the "Price of Progress," … he encouraged me to enter the play as one of the features of Onyx in 2019. I did that and we had four performances. It went well.
He moved to Los Angeles that winter and asked me if I would join … in producing [the festival] the following year. … And then, we convinced the Africana Repertory Theatre of IUPUI [called A.R.T.I.] to take full sponsorship. So now, that group is the sponsor of OnyxFest in cooperation with The District Theatre and IndyFringe.
I am a member of the six-person committee that comprises Africana Repertory Theatre of IUPUI and therefore, I am involved through that affiliation.
What are you looking for in submissions?
We don't have restrictions in terms of the message, other than the fact that, of course, you don't want it to be anything brutally offensive. It's a festival that wants to highlight the intricacies and the culture of people of the Africana diaspora. So that by definition means comedy, drama, mystery, musical, dance, poetry. It's actually very eclectic.
Having Black playwrights leads by no means to autonomous thought. You get a variety of perspectives, experiences that the writers bring to the table, and we want them to share their stories.
In addition to the entertainment value, we want [plays] to be entertaining, thought-provoking, unique, and well-conceived and put together. We want to attract people who are not normally drawn to theater, as well as those who are theater buffs.
Do you feel like you've been accomplishing that goal?
Absolutely. We're exposing theater to people who don't normally … feel drawn to it.
Has the festival encouraged more Black playwrights?
The hardest part [of writing a play] is getting started. And then the second-hardest part is finishing it. You're motivated when you know that here's this organization, that if you finish the play, you are going to get a grant that's going to cover the venue, stipends for actors, a technical crew, director, royalty money for the playwright, promotions. … Money is the greatest challenge.•
Please enable JavaScript to view this content.