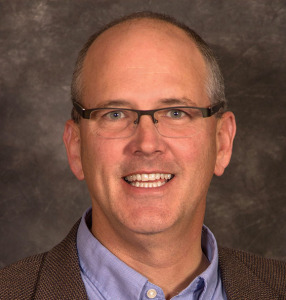 The National FFA Organization on Wednesday said longtime education leader Scott Stump has been selected as new CEO.
Stump will take charge of the Indianapolis-based group devoted to agricultural education on June 21. He also will serve as chief executive of the National FFA Foundation.
The appointment fills a vacancy left by the abrupt resignation of Mark Poeschl in January. Poeschl led the organizations for more than four years.
Stump's most recent role was assistant secretary of career, technical and adult education for the U.S. Department of Education, where he served from July 2018 until January.
Stump lives on a small ranch in Stoneham, Colorado, with his wife and three children, but he has strong ties to Indiana.
He received his bachelor's in agricultural education from Purdue University and began his career as an agriculture teacher in Manchester, where he taught for two years.
He then began working for the National FFA Organization, where he managed the national officer team and the National FFA Convention & Expo.
From 2007 to 2014, Stump was the assistant provost and state director for career and technical education with the Colorado Community College System. During that tenure, he served as state FFA advisor and agriculture program director.
From 2015 to 2018, Stump was named chief operating officer for learning solutions provider Vivayic Inc.
"It is with great anticipation that I return to National FFA in this leadership role," Stump said in written comments. "I know from personal experience as a student and as a parent the positive difference FFA makes in the lives of students across this nation. I look forward to working with FFA's talented national staff, committed board members, state and local leaders and supporters to advance and expand our collective impact."
The National FFA Organization is a school-based youth leadership development organization of more than 760,000 student members as part of 8,700 local FFA chapters in all 50 states and Puerto Rico.
"Scott is a leader with credibility, vision and passion for the agricultural education profession," National FFA Advisor and Board Chair Dr. James Woodard said in written remarks.
Please enable JavaScript to view this content.