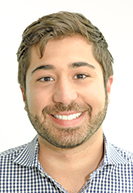 Fishers-based employee-engagement software firm Emplify Inc. has been acquired by San Francisco-based human resources software company 15Five Inc. for $50 million, the companies announced Tuesday.
15Five plans to maintain an Indianapolis-area office under its own name and has hired all 52 Emplify employees.
Emplify CEO Santiago Jaramillo, who co-founded the company in 2016, will join 15Five in a senior leadership role. Fellow co-founder and Chief People Officer Adam Weber is joining 15Five as senior vice president of community.
The acquisition boosts total employment at 15Five by more than 30%, to at least 225 employees. In addition to San Francisco and Fishers, the company has offices in New York City and Raleigh, North Carolina.
The acquisition "solidifies 15Five as the only complete platform that seamlessly integrates manager enablement, engagement measurement and performance management, to create highly engaged, top-performing organizations," the companies said in a written statement.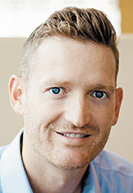 Founded in 2011 by CEO David Hassell, 15Five has a customer base of more than 2,800 that includes biotech company Moderna, Home Depot, HubSpot. Credit Karma, Peloton and Spotify.
The firm's products and services help companies conduct employee and management surveys so they can develop engagement and performance strategies.
"With this acquisition, we will continue helping our customers ask the right questions and use the power of qualitative and quantitative data to learn how their employees think and feel about their work," Hassell said in written remarks.
Emplify has raised more than $22 million in venture capital and growth funding since its founding five years ago. The latest capital injection came in 2019, when the company secured $15 million in a round led by New Jersey-based growth equity investor Edison Partners.
Other investors in Emplify included Indianapolis-based Allos Ventures, St. Louis-based Cultivation Capital, Boston-based Gutbrain Ventures and several individuals.
Emplify customers have included Harley-Davidson, Crew Car Wash, Ivy Tech Community College and Atlanta-based Terminus.
"Our mission at Emplify was to help all people achieve their true potential at work, which matches perfectly with 15Five's: to create highly engaged, high-performing organizations by helping people become their best selves," Jaramillo said. "We're proud to now be one team that's empowering organizations to succeed by supporting their people."
Please enable JavaScript to view this content.