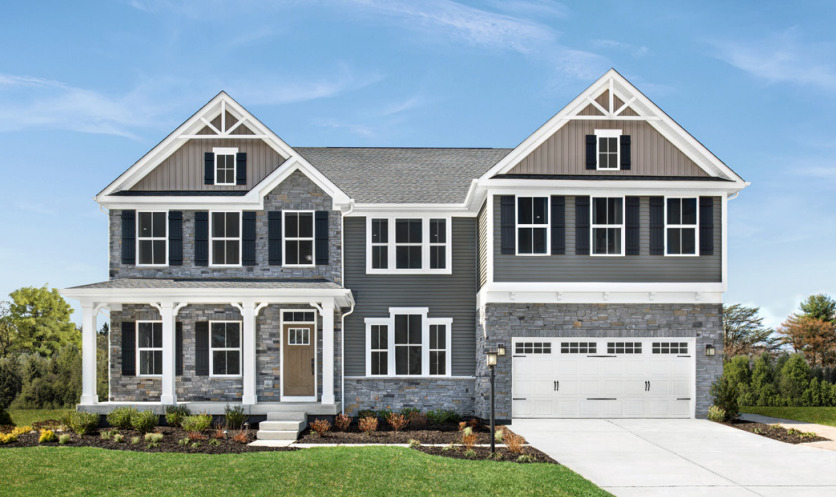 The Fishers City Council on Monday night unanimously approved a plan by Reston, Virginia-based Ryan Homes to build 225 single-family houses on the city's southeast side.
The company plans to build the 109-acre Flat Fork residential development along East 96th Street between Cyntheanne Road to the east and Georgia Road to the west. The subdivision would be divided into eastern and western parcels with the existing Steeplechase neighborhood in the middle.
Ryan Homes received a zoning change from R2 Residential to the Flat Fork Planned Unit Development.
Flat Fork's eastern parcel would have 130 lots on 59 acres on the west side of Cyntheanne Road. The two-story houses would have an expected price starting at $600,000, according to Murray Clark, an attorney with Indianapolis-based law firm Faegre Drinker Biddle & Reath LLP who represents Ryan Homes.
The development's western parcel would have 95 lots on 50 acres. The ranch-style homes would range from $450,000 to $500,000. They would be targeted toward step-down buyers and empty nesters.
"There is a need in this community for ranch homes," Fishers City Council member Todd Zimmerman said. "This delivers."
Ryan Homes initially proposed including commercial space at Flat Fork, but those plans were scrapped. Multiple city council members expressed opposition to the plan for a commercial component when Flat Fork was introduced in April.
The western parcel along Georgia Road would be adjacent to the Geist Greenway trail, which is under construction. The five-mile pedestrian trail will stretch north to south from East 96th Street to East 131st Street.
Ryan Homes, a division of NVR Inc., has built nearly a half-million homes in more than a dozen states over the past 75 years. In central Indiana, the company has developed homes in almost a dozen communities, including in Fortville, Greenfield, Brownsburg, Camby, Lebanon and Danville. Its previous developments in Fishers have included Turnberry and Silverton.
Please enable JavaScript to view this content.