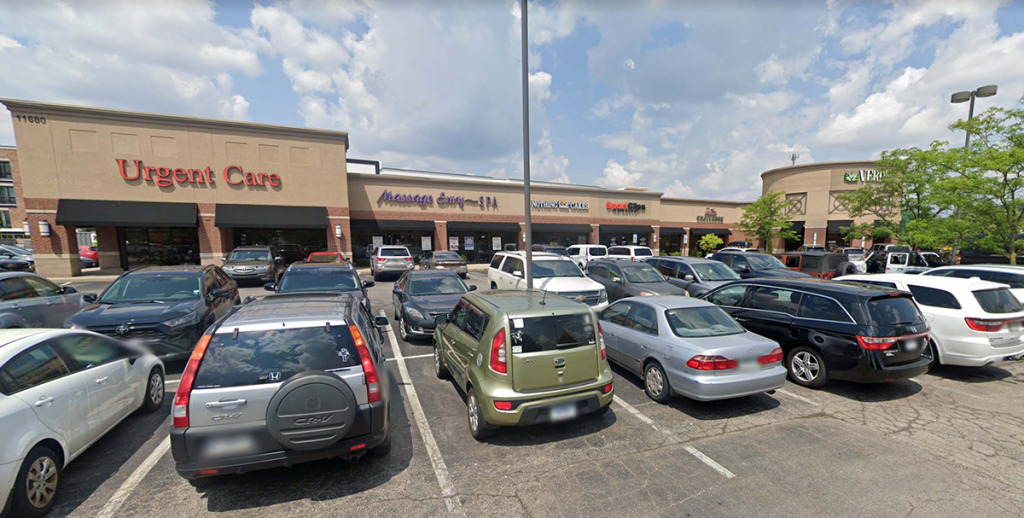 A shopping center near the Fishers Nickel Plate District has been sold for $7.55 million to an out-of-state firm led by a restaurateur.
The Fishers Corner Shopping Center, a two-building strip center totaling 28,359 square feet at 11670-11680 Commercial Drive, has been acquired by POG Kosmos Fishers LP. The company is a holding firm managed by Johnny Vassallo, who owns Mo's Restaurants, group that includes an upscale steakhouse and a series of Irish pubs with locations in Texas and Wisconsin.
The shopping center sits directly across Commercial Drive from a Super Target, and within a few blocks of Fishers' burgeoning downtown area. It's also near several new multifamily projects in the Nickel Plate area.
The center's tenants include Five Guys, Nothing Bundt Cakes, Massage Envy, Fishers Urgent Care and restaurant Verde Flavors of Mexico. Another tenant, W Nail Bar, is set to open in March. The center is 100% leased.
Jacque Haynes, a broker with Midland Atlantic Properties, represented the seller, Sent Realty FC LLC, in the deal. She has been the leasing agent for the property since 2009 and was involved in its initial development by Williams Realty in 2005.
"It's just really cool that over the years, how activated that center has become to be in the heart of Fishers," she said. "When we developed it, there were still several residential houses along Lantern Drive. It's truly the old cliche: location, location, location. It was just well located, and everything grew up around it to give it even stronger positioning within the market."
The property has been sold twice since it first opened, including the acquisition by Vassallo's firm.
Vassallo, who is based in Houston, has had multiple restaurants in downtown Indianapolis, including a Mo's, A Place for Steaks, along with Nook and most recently Pomodoro before that restaurant closed amid the pandemic.
Haynes said he initially had interest in the property prior to the pandemic, in late 2019, when he was considering the spot for one of his restaurants. But the deal was put on hold, with it ultimately closing in December.
"He came in and saw the end-cap [space that was available at the time] and fell in love with the center and just said, 'I want to buy this,'" Haynes said. "It was an off-market sale. The seller's motivation was just price, timing, and opportunity."
Vassallo said while he doesn't currently have plans to open new restaurants in Indianapolis, he is pleased to be involved in the Fishers market.
"We're very excited to be in Fishers," he said. "We're very excited by the location and we really like our tenants. We're good owners and we're good at managing these centers."
He said the acquisition is a "buy and hold" move for his company, with no current plans to sell or make drastic changes to the property.
"The return was safe and good," he said. "I live in Houston, so it was a hedge against my Houston real estate. We don't have any plans other than to collect rent."
Please enable JavaScript to view this content.