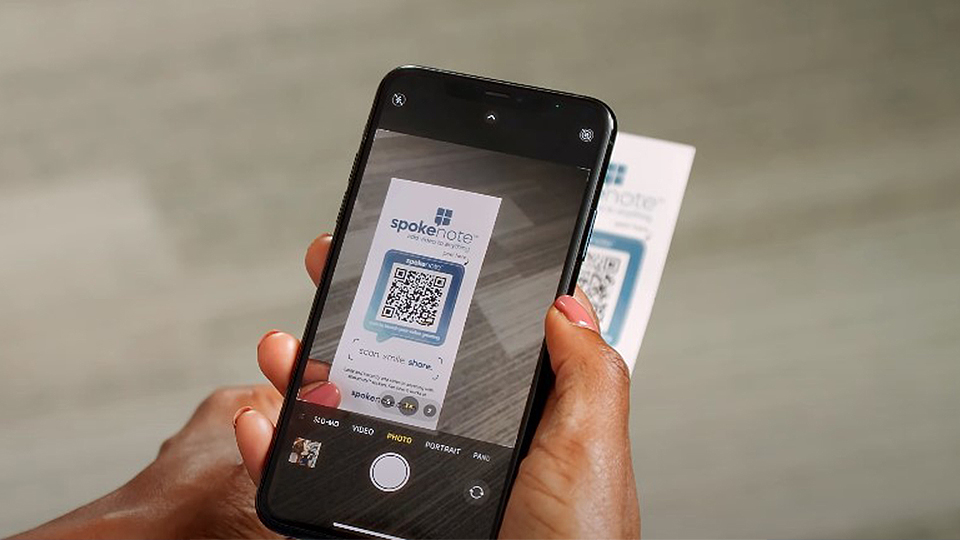 Fishers-based tech startup Spokenote LLC on Thursday announced plans to spend nearly $3 million to relocate its headquarters in Fishers and create 300 jobs by the end of 2026.
The company, which has developed a video creation and sharing platform, said it will move from the Indiana IoT Lab at 9059 Technology Lane to the Techway building in the Certified Technology Park.
The 4,000-square-foot office that Spokenote will call home is currently being redeveloped by Fishers-based Rebar Development. Spokenote plans to move into the facility in early December.
The Indiana Economic Development Corp. is offering Spokenote up to $7 million in conditional tax credits and $165,000 in training grants, which the company will not be eligible to claim until Hoosier workers are hired for the new jobs.
The city of Fishers is also committing up to $55,000 in training grants.
The startup launched its first product, Spokenote stickers, in June and is planning for wider distribution next year.
The company said its technology allows users to add video to anything. The Spokenote stickers have unique QR codes that users can scan to record a video, such as a birthday greeting. The users can then place those stickers wherever they choose, such as a birthday card, and anyone who scans the QR code can view the video.
"Attracting and retaining the very best talent is one of the main ingredients of our recipe for success," said Spokenote founder and CEO John Wechsler in written comments. "We believe our new location and the broad support we are receiving at the state and local level will fuel interest in Spokenote and significantly enhance our ability to execute our business plan."
Wechsler is the founder of two Fishers-based organizations: coworking space Launch Fishers, and the Indiana IoT Lab, which supports entrepreneurship around internet-connected devices, or the "internet of things."
The Spokenote stickers are currently available at the startup's website and on Amazon. The company said it has plans for a retail launch in 2023, and several new products are in the works.
"John Wechsler and his Spokenote team have built an incredible product platform as they join the growing list of companies that have graduated from Launch Fishers," said Fishers Mayor Scott Fadness in written remarks. "As Spokenote creates connections around the world, we can all be proud of the fact that it all began here in Fishers."
Spokenote says it also plans to leverage the state's Venture Capital Investment tax credit program, which is designed to help startups attract capital more quickly. The company says it could raise up to $4 million through the program.
"We are very excited about our prospects for growth, and having the support from our state and local government makes a real impact in our expansion plans," added Wechsler. "Between the thriving innovation ecosystem in Fishers, and the financial incentives from the state, we're confident in our ability to generate new jobs and create economic value in Indiana."
Wechsler will talk more about the expansion on this weekend's edition of Inside INdiana Business with Gerry Dick.
Please enable JavaScript to view this content.