Should the Legislature change Indiana's abortion law during an upcoming special session?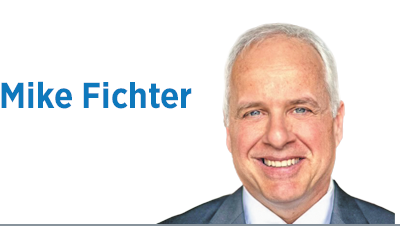 Since 1973, nearly 540,000 babies have been lost to abortion in Indiana. That's our state's contribution to the more than 63 million babies who have been aborted across the United States since Roe v. Wade was imposed on the nation.
It's difficult for most people to even think about that kind of carnage, let alone talk about it—and certainly not in the media spotlight. But each of these heartbreaking numbers represents a little life, one that had value and potential and deserved the chance to be born, like all of us living today.
With the recent U.S. Supreme Court ruling overturning Roe v. Wade, it's now time for Hoosiers to come together and have a loving and compassionate legislative discussion about how we protect unborn babies and support and care for pregnant mothers. And we are asking the Legislature to lead the way in the upcoming special session to do just that—as SCOTUS intended.
We have come a long way since 1973, in medical science, in our love and compassion for unborn babies, and in our work to care for and support pregnant mothers in crisis.
Over five decades, medical science has proven that unborn babies have a heartbeat; develop brainwave activity; can hear; develop noses, mouths, fingernails, organs and a nervous system; and can kick, grasp objects and hiccup—all well before 15 weeks of development.
There is no doubt they are people. And most Americans agree. A recent poll put out by the National Republican Senatorial Committee shows that more than 70% of voters (Republican, independent and Democratic) believe an unborn baby is a human being.
And yet, more than 8,000 babies are aborted in Indiana each year, with nearly 3,000 of those pre-born children being babies of color. Abortion supporters attempt to paint the picture that almost all abortions are due to rape, incest or danger to the mother's life. But that's just not factually accurate.
The vast majority of abortions are sought for birth control, not a dire situation. In fact, less than 1% of those abortions are due to incest or rape—and that's data that comes from abortion-clinic intake interviews.
Again, we've come a long way since 1973. Mothers today have options and lots of support. Indiana alone has more than 120 pregnancy resource centers across the state. These centers, as well as a range of state and local programs, wrap their collective arms around these mothers, helping them see their value, the value of their child's life, and the opportunities that can lie ahead. Indiana's pregnancy resource centers help pregnant mothers get there, giving them a range of support through their efforts and connecting them with state resources, which collectively allows them to opt for successful parenting or adoption rather than abortion.
While our neighbors to the north and west have made it clear they plan to abort babies right up to the moment of birth, Hoosiers rise to a higher calling.
We are different.
We believe that every individual deserves to be born, that no child must die because his or her mother faces difficult circumstances, and that we are there for our pregnant mothers who deserve our love and support in choosing life.•
__________
Fichter is president and CEO of Indiana Right to Life.


Click here for more Forefront columns.
Please enable JavaScript to view this content.