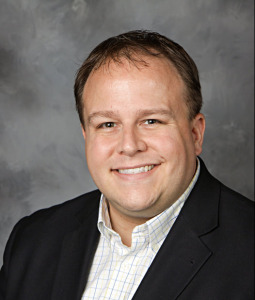 Steve Latour, former chief housing officer for the Carmel-based Alpha Sigma Phi Fraternity's national housing corporation, will head Westfield's Chamber of Commerce starting Sept. 8.
The chamber's board of directors announced Wednesday their decision to hire Latour as the not-for-profit's executive director.
Latour will replace Nicholas Verhoff, who has served in the interim position since June 2018. Prior to Verhoff's appointment, current OneZone President Jack Russell led the organization.
"Steve will successfully lead the chamber and board of directors through the pandemic era and beyond, ensuring that Westfield businesses continue to flourish and have access to education and resources they need for further success," Karen Keinsley, board chair, said in a written statement.
At Alpha Sigma Phi's student housing organization, Latour oversaw more than 40 properties and led property acquisition of 24 properties. He also led organization-wide strategic plan initiatives, corporate rebrands and multimillion-dollar building renovation projects.
He previously spent four years as CEO of Indianapolis-based Sigma Tau Gamma Fraternity.
A native of suburban Detroit, Latour graduated in 2004 from Central Michigan University.
He's also president-elect for the Westfield Youth Assistance Program.
The Westfield Chamber of Commerce, founded in 1981, has more than 450 members and a 15-member board of directors.
Please enable JavaScript to view this content.