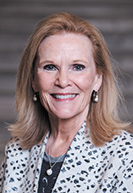 After 13 years as Indiana's commissioner for higher education, Teresa Lubbers has a new gig.
Lubbers has joined the Sagamore Institute, an Indianapolis-based public policy think tank, as president, the organization announced Tuesday.
Jay Hein, who co-founded the not-for-profit institute with former U.S. Sen. Dan Coats in 2004, will move from president into the new position of CEO.
Lubbers, 71, stepped down as commissioner for higher education in April. Before that, she served as a Republican member of the Indiana Senate for 17 years.
"While I wasn't looking for another full-time position when I left the Commission for Higher Education, I believe this role is an ideal way to use my state-level and education experience," Lubbers said in written remarks. "I'm excited about joining Sagamore and the opportunity to serve its mission and expand its nationwide impact."
The organization said Lubbers will focus on crafting policy and influencing change. One of her first tasks will be the creation of an education and workforce center.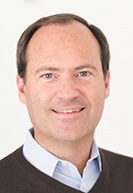 Hein, 57, is expected to devote his time to developing strategy and seeking more opportunities for growth, particularly within Commonwealth, Sagamore's business-investment platform.
"Shortly after Teresa stepped down as commissioner for higher education, we began discussing what was next for her career," Hein said in written comments. "We quickly discovered her desire to serve at a purpose-driven organization aimed at enduring impact coincided powerfully with Sagamore Institute's need for a leader with her profile and character."
Lubbers represented District 30 in the Indiana Senate for 17 years before resigning in 2009 to take over the 14-member Indiana Commission for Higher Education after being appointed by former Gov. Mitch Daniels. She also chaired the Governor's Workforce Cabinet, a role she took in 2019 after being appointed by Gov. Eric Holcomb.
The governor's office credited Lubbers with moving Indiana toward its goal of having at least 60 percent of Hoosiers with education and training beyond high school—gaining 15 percentage points toward that goal over the past several years.
Please enable JavaScript to view this content.