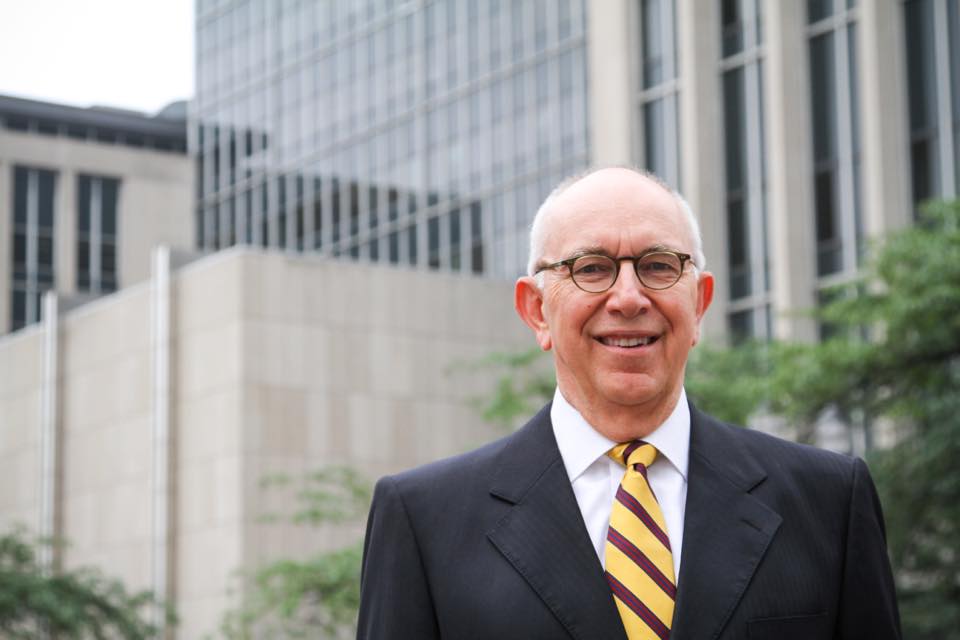 Former Marion County Prosecutor Terry Curry, who was elected to three terms and is credited with restoring integrity and modernizing the Marion County Prosecutor's Office, died Tuesday in Indianapolis. He was 72.
Curry, a Democrat, was elected as Marion County prosecutor in 2010 and successfully ran for reelection in 2014 and 2018, becoming what is believed to be the only three-term Democratic prosecutor in Marion County, according to a statement from the prosecutor's office. He stepped down from the position in 2019 because of a lengthy battle with prostate cancer.
His successor, current Marion County Prosecutor Ryan Mears, said Curry had a "tremendous influence" on both his and his wife, Shannon's, professional and personal lives.
"Terry was a man of action and of progress, and his impact will continue to be felt in our community," Mears said in a statement. "He was a leader who unapologetically stood for fairness and integrity, and he influenced others to do the same throughout his accomplished career."
As a prosecutor, Curry established a policy legacy not only in criminal justice reform but also as an outspoken and respected advocate for Indiana's Second Chance law, a comprehensive state hate crimes law and responsible gun ownership, the prosecutor's office said.
His career as a prosecutor began in the area of white-collar crime, where he was recruited by then-prosecutor Stephen Goldsmith, a Republican. Curry served in the office twice as deputy prosecutor before returning to serve as the elected prosecutor.
Arrangements are pending.
This story will be updated. It was originally posted at The Indiana Lawyer.
Please enable JavaScript to view this content.