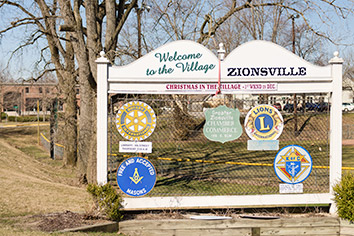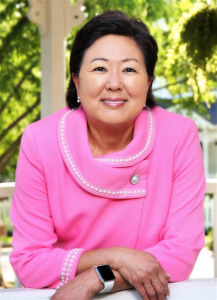 Jane Burgess, a former member of the Zionsville School Board, plans to seek the Republican nomination for mayor in 2023.
Burgess, a 20-year Zionsville resident, is the second Republican to announce a run for mayor in the May 3 primary election. John Stehr, a news anchor at WTHR-TV Channel 13 for nearly 23 years, announced his candidacy in October.
"I am running for mayor to ensure that what makes Zionsville so unique endures while we work together to plan and build for tomorrow," Burgess said in written remarks.
Burgess formed an exploratory committee in February and formally announced her candidacy Nov. 29.
Burgess served on the town's school board from 2008 to 2020. She worked as an elementary school teacher in Zionsville before she became a consultant with the organization Help One Student To Succeed, where she worked with school corporations to set up mentoring programs for at-risk students.
She said her platform is centered on three issues: smart economic development and jobs, fiscal responsibility and leadership, and public safety.
"I will work with the town council to ensure we preserve our charm and thriving businesses on Main Street," Burgess said. "At the same time, we will be laser-focused on smart economic development and jobs."
Mayor Emily Styron has not publicly announced if she will run for reelection next year. Styron, a Democrat, defeated former Mayor Tim Haak by 88 votes in 2019.
Zionsville, which reorganized its system of government in 2014, is one of two towns in Indiana to have an elected mayor. The reorganization merged Zionsville's government with Perry Township in southeastern Boone County and created the position of mayor to serve as the town's chief executive.
Burgess lives in Zionsville with her husband, Claude. The couple have one son and one daughter.
Please enable JavaScript to view this content.