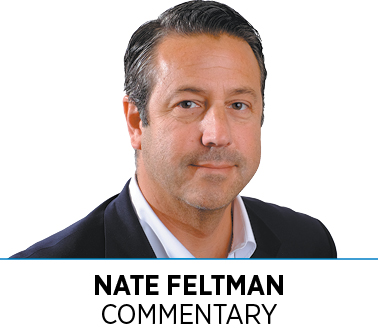 "I will urge that our purpose be bold, that if we err, we err on the side of action, of movement, of experiment. And that our aim be high."
Those words were spoken by former Gov. Mitch Daniels at his first inaugural address. For the next eight years, Daniels pushed, cajoled and encouraged all Hoosiers to "aim higher" and not accept the status quo, while he and his team relentlessly went about implementing bold ideas designed to improve life for all Hoosiers.
It was in this spirit of continued advancement and progress for the Hoosier state that civic leaders created the Mitch Daniels Leadership Foundation after Daniels' second term came to end. The purpose of the foundation is to build a network of Hoosier innovators and leaders who refuse to accept the status quo as good enough, constantly aim higher and execute courageously. The foundation primarily accomplishes this mission through its fellowship program, in which fellows are selected from around the state to complete a year-long educational program.
At the end of the educational program, fellows are required to create an initiative that could measurably improve life in Indiana. Fellows then present their ideas to the foundation's board of directors (which I am on) in a pitch style competition. The board, along with the mentors assigned to each fellow, help bring the best ideas to life by connecting the fellow to people, organizations and resources that could be helpful with the implementation of their ideas.
Last year's pitch winner, Ben Battaglia (currently chief of staff at Indianapolis-based Lessonly), identified an educational gap affecting our youngest Hoosiers. According to Ben's research, the majority of brain development occurs before age 5, yet very few public resources are dedicated to this age group. He found that the existence of books in a child's home and early reading lead to higher literacy testing scores, encourage learning and impact long-run academic success.
Ben's bold goal is to ensure that every Hoosier child has access to books in their home, regardless of income, by mailing one free book each month to every child from birth to age 5 (60 total books). With the help of the Mitch Daniels Leadership Foundation, Ben formed Hoosiers Read, a new not-for-profit organization to improve early child literacy in Indiana. He then took a page out of the Mitch Daniels playbook by (1) researching how other states are tackling this challenge and (2) utilizing private dollars to help fund the solution (versus looking first to a government solution).
Ben identified Dolly Parton's Imagination Library, which provides high-quality books to children from birth to age five at no charge, regardless of a family's income. Hoosiers Read reached an agreement with Imagination Library to distribute books and take care of back-end administration. Kids living in the Marion County zip codes of 46201 and 46203 received their first books earlier this year with the help of funds from Shepard Community Center and the Minnie Hartmann Childcare Center.
Further progress came just last month when Hoosiers Read received a $1 million grant from CenterPoint Energy Foundation that launched the book-gifting program in Vanderburgh, Vigo, Madison and Monroe counties. The grant will provide one free, high-quality and developmentally appropriate book each month to more than 18,000 Hoosier children in these four counties for the next five years.
Much more funding is necessary to bring the Hoosier Reads/Imagination Library program to all 92 counties and to ensure funding beyond the initial 5-year period where the program has already been launched. But Daniels' legacy of identifying areas for improvement, coupled with bold and courageous action, endures in the Hoosier state.•
__________
Feltman is CEO of IBJ Media. To comment, email nfeltman@ibj.com.
Please enable JavaScript to view this content.