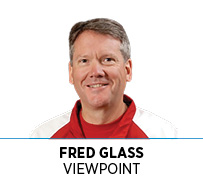 The Big Ten men's basketball tournament tips off today in Indianapolis instead of Chicago  as originally planned. As significant as that is, it's just a warm up to next week when the NCAA  men's basketball tournament tips off to be entirely played in and around Indianapolis instead of at 14 different sites around the country.  
As chronicled in the pages of the IBJ, the tournament is expected to be a huge economic  and media exposure boon for Indianapolis as well as IU and Purdue which will host early  tournament games.  
So how did Indianapolis come to have the expertise and experience to be trusted by the  NCAA with its most complex and valuable asset in its unprecedented time of need?  
We have been the beneficiaries of decades of visionary, courageous leaders, public and  private, Democratic and Republican, who literally built Indianapolis into the premier event city in the country.
Going back to the 1960s, Mayor John Barton was the driving force behind the Indiana  Convention Center. Mayor Richard Lugar supported a new home for the Pacers, insisting it be built downtown, and Market Square Arena became the first component of Indianapolis' downtown sports strategy.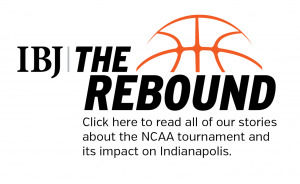 Mayor Bill Hudnut courageously built a football stadium without a football team, which enabled us to opportunistically attract the NFL Colts to town. Mayor Steve Goldsmith  added Victory Field and Bankers Life Fieldhouse. Mayor Bart Peterson championed Lucas Oil  Stadium and a dramatic expansion to the Indiana Convention Center.  
Of course, making Indianapolis an events dynamo has taken scores of creative and strategic  initiatives by local leaders beyond building these anchor venues. I believe the following four developments were the most impactful in ultimately landing us this once-in-a-lifetime opportunity.  
In the 1970s, local leaders ingeniously declared Indianapolis to be the "Amateur Sports  Capital of the World" and then set about to make it so. Through cooperation and creativity that cut across governmental, political, civic, and philanthropic communities, Indianapolis built its sports resume culminating in hosting the 1987 Pan American Games, opportunistically and daringly after previously selected hosts unexpectedly withdrew. Sound familiar?  
In 1997 many of these same leaders were successful in another bipartisan effort to lure the NCAA to move to Indianapolis from Kansas City. It was a coup that not only solidified  Indianapolis's status as the Amateur Sports Capital of the World, but it has also been an economic engine for the city by bringing NCAA jobs and events here.  
In 2004 Indianapolis got the NCAA to agree that if it replaced the RCA Dome with a new  multi-purpose venue designed from its inception to host Final Four and other tournament  basketball games, the NCAA would guarantee Indianapolis to host a regular rotation of major NCAA events including Final Fours. Importantly, Indianapolis also agreed to serve as the NCAA's preferred backup in the event another scheduled NCAA event host city was unable to so serve. Lucas Oil Stadium sealed that deal. 
In 2006 another bipartisan collective governmental and civic effort got under way, this time  to land the 2011 Super Bowl for Indianapolis. This effort was not only critical to prove to the world that we could brilliantly host the most significant event in all of sport, but also to prove that to ourselves. This effort ultimately led to the very successfully hosted 2012 Super Bowl.  
Thus, Indianapolis wasn't just plucked out of obscurity to host the entire NCAA  tournament during this unprecedented national crisis. We were meant for this moment because we were prepared for it by Indianapolis leaders over the last more than 50 years.
In the great Indianapolis tradition, Mayor Hogsett with the critical support of other city leaders, as well as Governor Holcomb, are successfully embracing the moment with vigor.  
So with gratitude for those who came before us, I have no doubt that in that spirit  Indianapolis will use this once-in-a-lifetime opportunity as a springboard to even greater heights as America's premier event city.
Fred Glass is a partner at Taft Law and former athletic director at Indiana University.
Please enable JavaScript to view this content.