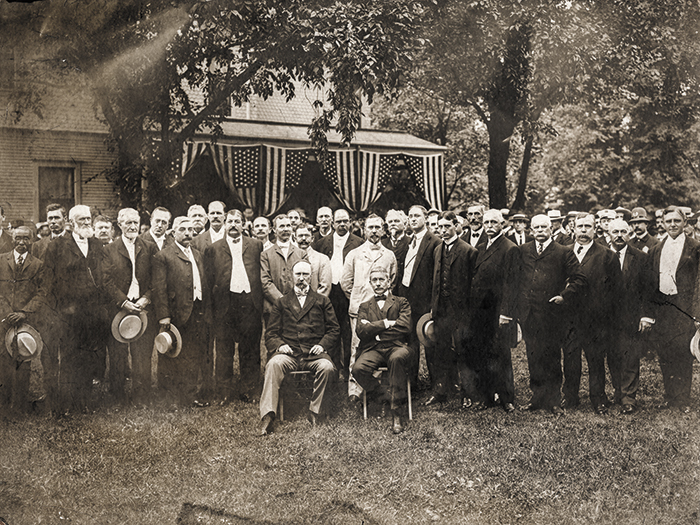 Eleven of the 13 presidential elections from 1868 to 1916 featured at least one ticket with a Hoosier candidate, typically in the vice presidential slot. It was a nod to Indiana's crucial role then as a swing state. In 1904, it was Indiana Sen. Charles Fairbanks' turn to run for vice president. Fairbanks had his own presidential ambitions and saw the chance to be on the ballot as Theodore Roosevelt's running mate as a step in that direction. In this Aug. 3, 1904, photo, a Republican committee came to Indianapolis to officially notify Fairbanks, who is seated front left. Roosevelt and Fairbanks won in a landslide, but they did not get along well over the next four years. Fairbanks wanted to run for president in 1908, but Roosevelt endorsed Howard Taft, who won the GOP nomination and general election.
Sources: U.S. Senate, Indiana Historical Society
Credit: The photo is courtesy of the Indiana Historical Society. More images are available at images.indianahistory.org.
Please enable JavaScript to view this content.