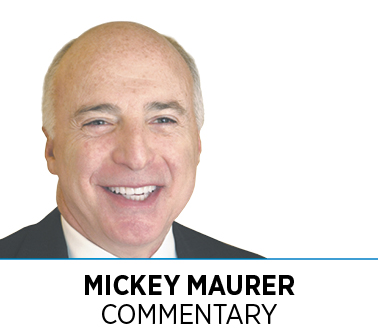 This month the lights of humanity blinked and dimmed in Poland and around the world. We lost Eva Kor on the birthday of her adopted country, July 4, 2019.
Eva Kor took her last breath while leading her annual tour of the Auschwitz death camp. The wretched barracks of Auschwitz was her home as a child for nine months of torture and hell at the hands of the Nazis—the same camp that sent her mother, father and two of her three sisters up the chimney of the crematorium in a mass extermination that claimed more Jewish souls than every man, woman and child in the city of Indianapolis.
Eva and her sister Miriam were plucked from literal dissolution by the Angel of Death, Josef Mengele, who requisitioned guinea pigs for his cruel quasi-medical experiments on twins. Later, it was sheer will that kept her alive as even many twins perished at the hand of the evil doctor. Eva made a silent pledge that she would do anything within her power to ensure that she and her sister would not die in Auschwitz. She said to herself, "I must survive."
In Eva's shoes, I would hate Dr. Mengele and the Nazis with plenty left over for all mankind. Not Eva. She not only forgave those despicable perpetrators but has touched hundreds of thousands of people with her lesson of forgiveness. (I have trouble forgiving guests who are late for dinner.)
Eva believed that by forgiving she could free herself from the hate that possessed her after liberation and thereby regain control over her life. She maintained, "Forgiveness is for you, not for anyone else. Getting even has never healed a single person." More than once, a session with Eva provided impetus to change someone's life course.
Eva introduced her idea of forgiveness to teachers, so students can be taught a skill that will help them lead a good life. She often said, "Forgiveness is free. It works and has no side effects." She called it miracle medicine.
Almost 10 years ago, when I interviewed her for a book I was writing, she advised me to never give up. She told me to be in this mixed-up world one has to be tough. Eva was tough. At her Auschwitz "registration," four people had to restrain her while a pen-like device with a metal tip was heated over an open lamp flame. When it was red hot, a woman inmate dipped it into ink and burned into Eva's left arm "A-7063." Eva bit that woman.
Eva was also compassionate and gentle—a good friend. She was living testimony to the strength of an indomitable will and a role model for all who aspire to be the best of humankind.
Eva said everyone has the power and responsibility to make this world a better place. Let's perpetuate her legacy. Look up someone you haven't seen in a long time (old romances don't count) and renew that friendship. In the course of your business career, there have been soured relationships and lost friendships. Repair a broken or frayed connection. Seize a non-repeatable opportunity to be with friends or family. And finally, honor the life of Eva Kor by forgiving someone who has wronged you. As Eva says, "It's miracle medicine."•
__________
Maurer is a shareholder in IBJ Corp., which owns Indianapolis Business Journal. To comment on this column, send email to mmaurer@ibj.com.
Please enable JavaScript to view this content.