Should teachers be required to return to the classroom during the pandemic?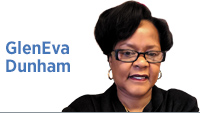 While teachers definitely want to return to schools, those schools must be safe.
At its recent annual convention held virtually, American Federation of Teachers members across the nation resolved to "use every action and tool available" providing resources and tools with the goal of "securing safe conditions for all students and school staff." The Indiana affiliate of AFT—AFT Indiana—supports the resolution for safety strikes. Teachers must know that returning to school will be safe.
Here's where we stand. AFT Indiana recognizes that students are best served in person; teachers, parents, students and administrators want and need to go back to school. But going back to school must be done safely. Dr. Anthony Fauci has stated that doing this safely requires:
1. That the virus is under control—this includes testing, tracing and isolation.
2. That safeguards are embedded in schools, including the proper personal protective equipment.
3. That educators and schools have the resources to do all of this.
It is not just one of these measures, but all of them together, that matters. That means putting our money where our priorities are.
Indiana's public schools have not been a top priority for the supermajority of the General Assembly. Our public schools were scraping the barrel for dollars and resources before the COVID-19 crisis. Gov. Eric Holcomb has promised funds to our public schools, but all we have received are commissions and studies.
Returning to school safely costs money. Members of AFT Indiana, along with our national AFT, strongly support the passing of the HEROES Act that has stalled in the U.S. Senate. There are dollars in this bill to assist schools all over the country to reopen safely. Schools need these resources.
Additional resources must be provided by the federal government. Yet the president of the United States and his secretary of education arbitrarily spew threats to cut funding during this pandemic; this only adds to school insecurity. Members of AFT Indiana will not be threatened or bullied into returning to situations that are not safe. Our lives as well as our children's lives are at stake because we do know that COVID-19 kills.
So, should teachers be required to return to unsafe schools? Some school districts in Indiana have attempted to reopen schools. Administrators have run through the checklist. They have disinfected the buildings, provided proper PPE, arranged desks 6 feet apart (impossible in most buildings), provided hand sanitizer, stockpiled face coverings, encouraged students and staff to wash their hands, plus attempted to practice social distancing.
Even so, on day one, there have been COVID-19 cases in multiple AFT Indiana affiliates with additional cases being reported daily.
Now add to that the latest attack by Indiana's supermajority, who've taken a page from Trump's playbook by threatening to cut 15% of funding to those districts offering a safe, virtual alternative. We salute the Black Lives Matter movement and honor the words of late congressman John Lewis: AFT Indiana stands for "good trouble."•
__________
Dunham is president of the Indiana chapter of the American Federation of Teachers. Send comments to ibjedit@ibj.com.

Click here for more Forefront columns.
Please enable JavaScript to view this content.