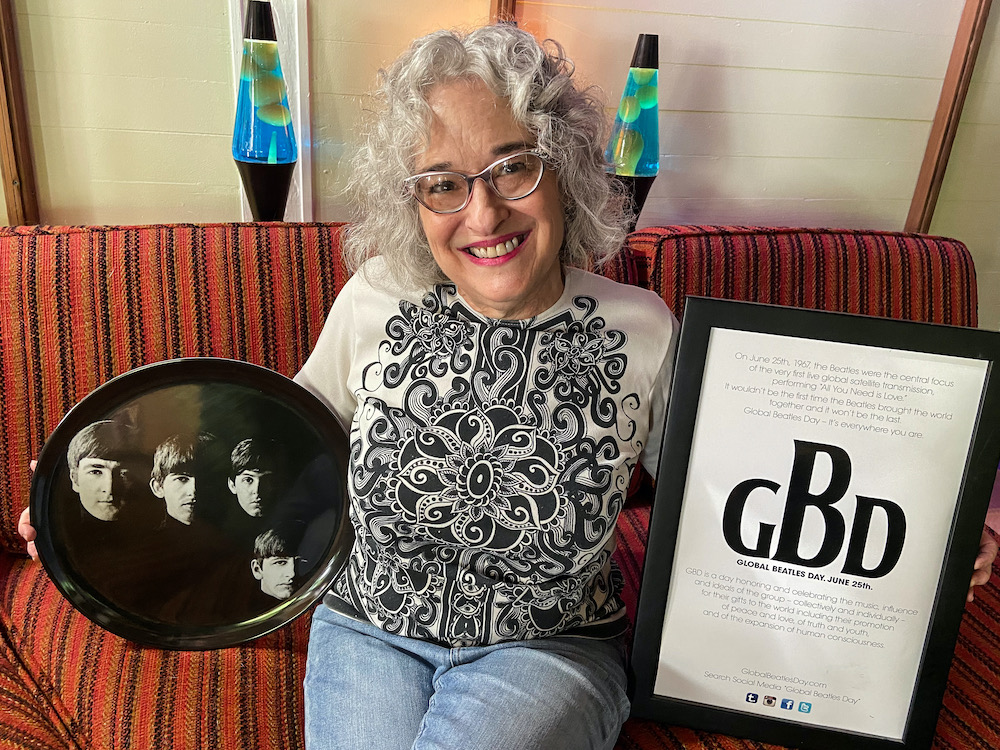 Since 2009, Indianapolis resident Faith Cohen has led a grassroots effort to prop up the most popular rock band in history.
Global Beatles Day, Cohen's DIY holiday, began as a social media campaign and the celebration appears to have built online momentum each year. Global Beatles Day is observed on June 25, which is important in band history because John Lennon, Paul McCartney, George Harrison and Ringo Starr unveiled the song "All You Need is Love" during a worldwide satellite telecast on June 25, 1967.
In an attempt to raise awareness of Global Beatles Day, Cohen is encouraging fans of the Fab Four to send a dailymotion.com link of the "All You Need is Love" video on June 25 to 10 people who are  likely to send the online link to 10 more people and so on. Email and social media are two ways to share the clip.
McCartney, who turns 80 on Saturday, is scheduled to headline England's Glastonbury festival on Global Beatles Day. Starr, the other surviving member of the band, is performing in Southern Florida on June 25.
The original telecast of "All You Need is Love" was viewed by an estimated 400 million people in more than 20 countries. The song became known as an anthem of the flower power movement during the turbulent 1960s.
Cohen acknowledges that the song's simplistic lyrics are susceptible to criticism in difficult times.
"It's a pretty easy time to be pessimistic right now," Cohen said. "I just feel like nothing can hurt at this point. It's better than putting negative energy out into the world. This is a subtle reminder to remember how the world felt at that time. Things were going to get better, and we were going up instead of down."
When the Beatles performed at the Indiana State Fair in 1964, Cohen's older sister attended one of the band's two performances. Cohen, who was 5 years old, didn't have her mother's permission to attend a Beatles concert.
In 1976, she caught McCartney's band Wings in Cincinnati. Cohen said she watched last year's eight-hour "Get Back" documentary three times.
But she doesn't dwell on her credentials as a Beatles fan. Cohen said Global Beatles Day is focused on the musicians from Liverpool and an expression of gratitude for their art and influence on society. She believes the Beatles made the world a better place and they're worthy of a celebration.
"The world was changed by the Beatles in so many ways," Cohen said. "Wouldn't this be a great thing to just send this message out again?"
Cohen quotes the opinion of another Indianapolis native, Kurt Vonnegut. In his 1997 book "Timequake," Vonnegut wrote: "I say in speeches that a plausible mission of artists is to make people appreciate being alive at least a little bit. I am then asked if I know of any artists who pulled that off. I reply, 'The Beatles did.'"
Please enable JavaScript to view this content.