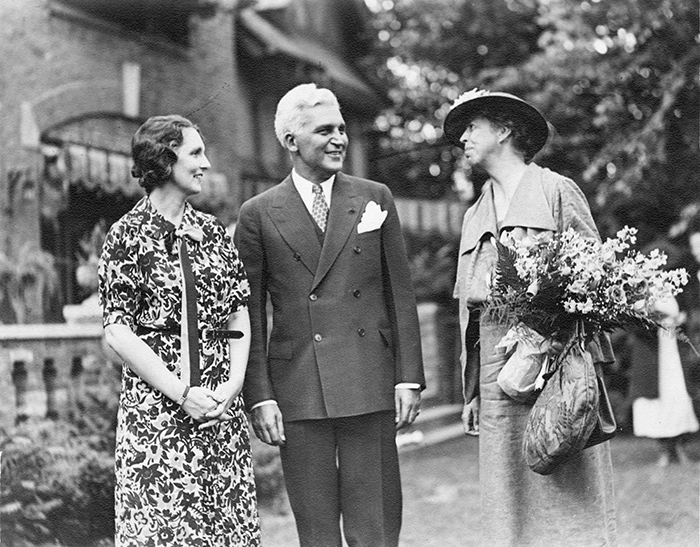 Democrat Paul McNutt was governor from 1933 to 1937, after serving as dean of the Indiana University Law School and then state and national commander of the American Legion. He was known as an advocate for human rights and was an early critic of Adolf Hitler's treatment of European Jews, giving the keynote speech in 1933 at an anti-Hitler meeting in Chicago. In this photo—estimated to be from 1934—the governor and his wife, Kathleen, met with first lady Eleanor Roosevelt outside the Governor's Residence, which was then at 101 E. 27th St., near Fall Creek Parkway and Pennsylvania Street. McNutt—who endorsed many of President Franklin Roosevelt's New Deal policies—considered running for president in 1940 when it wasn't clear whether Roosevelt would seek a third term. When FDR did run again, McNutt opted not to challenge him.
Sources: Indiana State Library, Indiana Historical Society
Credit: This photo is courtesy of the Indiana Historical Society and is part of the McNutt Family Collection. More images are available at images.indianahistory.org.
Please enable JavaScript to view this content.